Last night was a beautiful fall evening and it was my turn to host a group of my long-time friends for our monthly book club.  We each host about once a year and then get treated to a nice vegan/vegetarian meal the rest of the year.
We catch up, drink wine, talk for a few minutes about the chosen book, and drink a little more wine.
For my turn, I wanted something warm and comforting, easy to eat in a big bowl around the fire on the patio, and something that could be completely made in advance.  Chili and cornbread had been done before.  What about Indian? I thought.
I adore Indian food and one of the best things about it is that many, many dishes are vegan or easily veganized.  My first attempts at cooking Indian meals began with a few recipes in Chloe's Kitchen.  Her rich and creamy saag aloo (spinach and potatoes in a cashew cream sauce) and the vegetable biryani (spiced rice and veggies) were easy to make and delicious.
I have since been cooking my way through the wonderful cookbook Vegan Richa's Indian Kitchen by Richa Hingle.  It is so, so good.
For book club, I wanted something that I could make and keep warm in the crockpot by the fire.  So I flipped through the book and found one that I had starred and wrote "Yum!"
Navratan Korma or Vegetables in Luxurious Royal Sauce had been a hit before, so I adapted it and simplified it quite a bit to make it work for a crowd around the fire pit.  It's a tomato-based cream sauce, thickened and softened by pureed cashews and sauteed onions, covering chunky bites of spiced veggies.
(If you are interested in my version of the recipe, let me know in the comments and I'll write a future post about it.)
We wiped our bowls clean with hunks of Garlic Naan made from Chloe's book–basically just pizza dough kneaded with minced garlic and placed under the broiler until brown and bubbly.
For dessert, I made the truly unbelievable Ultimate Unbaked Brownies from Chocolate Covered Katie.  They are fudgy squares of heaven that you would never guess are made from just dates, cocoa, salt, vanilla, and nuts (seriously healthy!).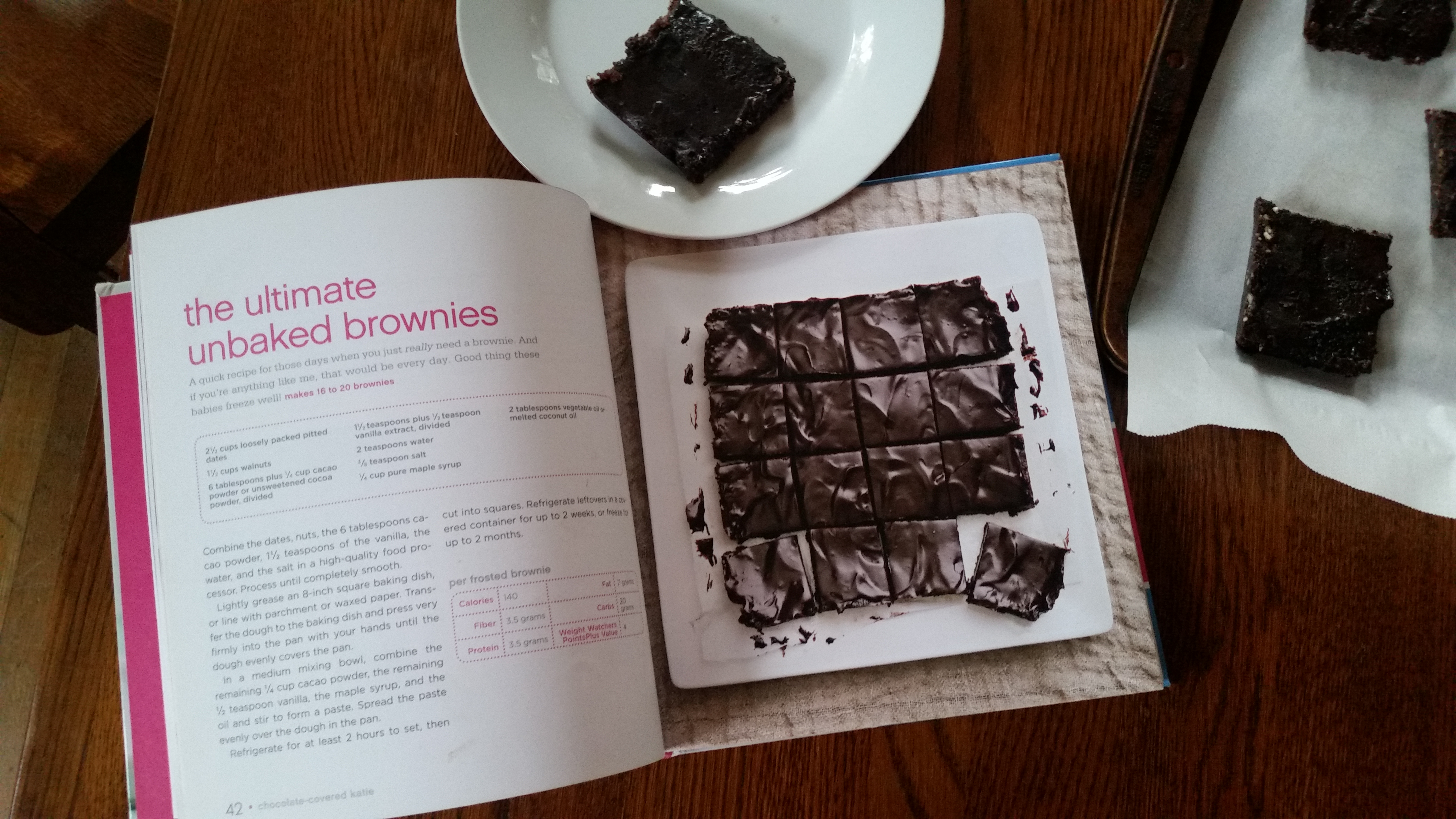 Topped with a decadent chocolate frosting made from cocoa and maple syrup, these brownies will beat the butter-oil-and-eggs kind any day!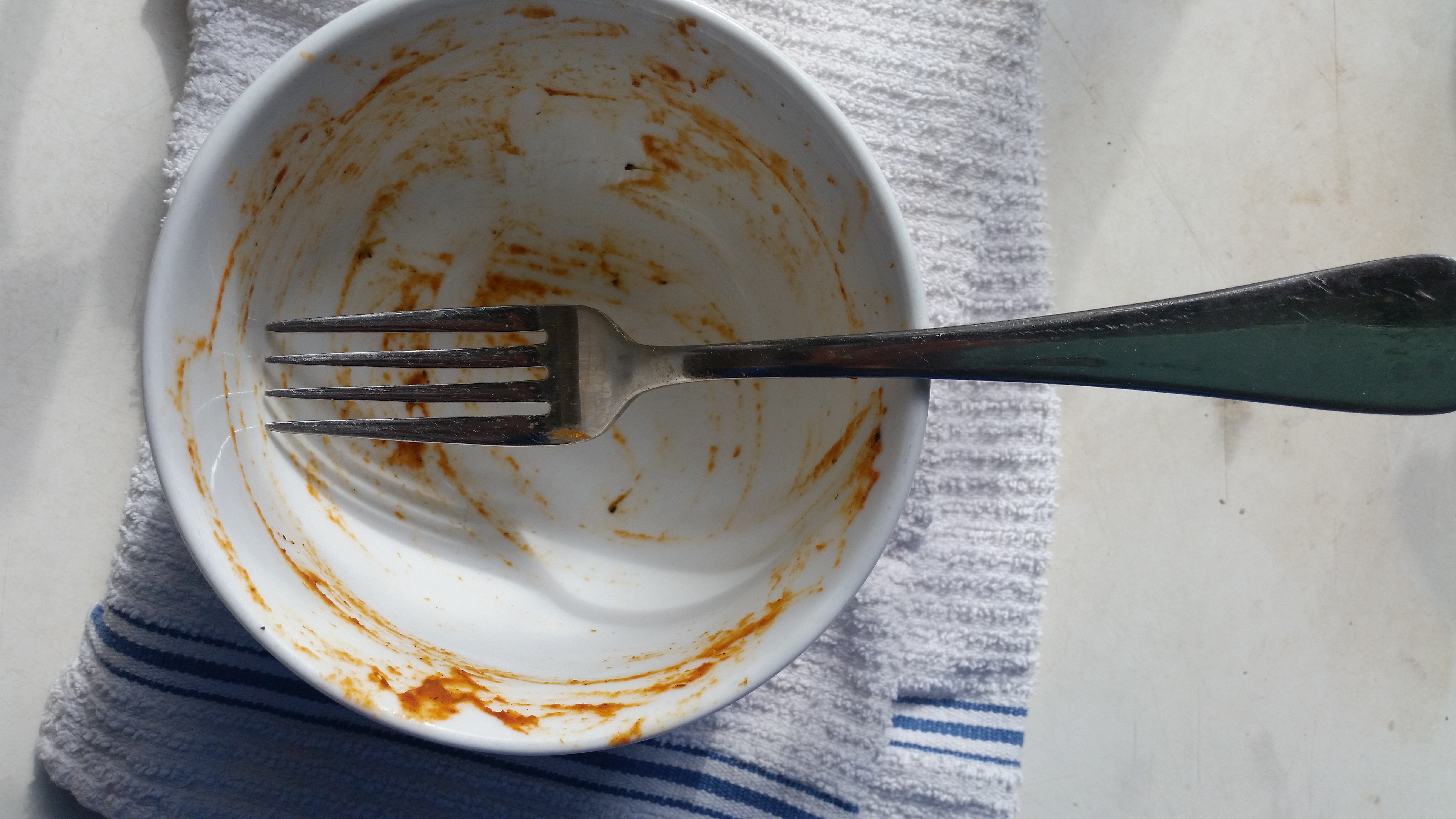 You can tell how good a meal is by how clean the dishes are after dinner.  I'd say it was a success.