I consider myself a serial obsessionist.  Before I fell madly in love with running, there was gardening.
Not just let's-grow-a-tomato-plant-on-the-porch gardening, but let's-turn-a-half-acre-of-jungly-invasives-into-a-lush-landscaped-paradise-of-food-and-flowers gardening.
By hand.
But I grew weary of waging the constant battle with groundhogs and drought, especially after having kids.  Each year the veggie garden grew smaller and smaller, until one day I decided I'd just stick to perennials like raspberries and blueberries for a year.
And the year after that.
By then I was running so much that I had little energy left to lug hoses around the yard from the rain barrels or shoo away those giant rodents who had learned to climb the fence.
My passionate desire to grow as much as possible grew soft.
But now the kids are a little older and it's fun to grow just a few things to teach them about where food comes from. We have a little mounded bed in the front yard so that it's convenient to take care of every day and watch its progress.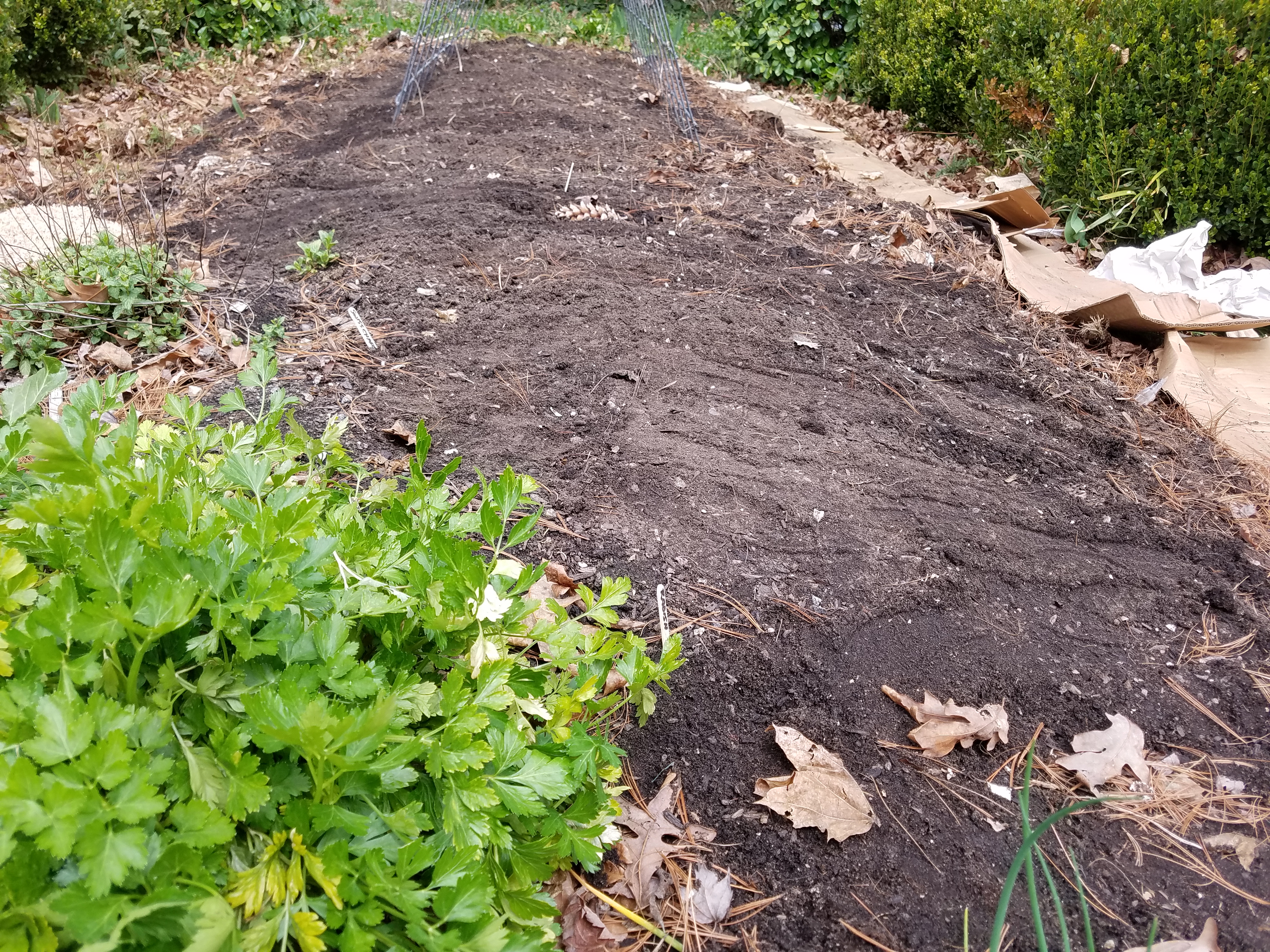 Early spring is the time for peas, radishes, beets, and greens.  So in they go!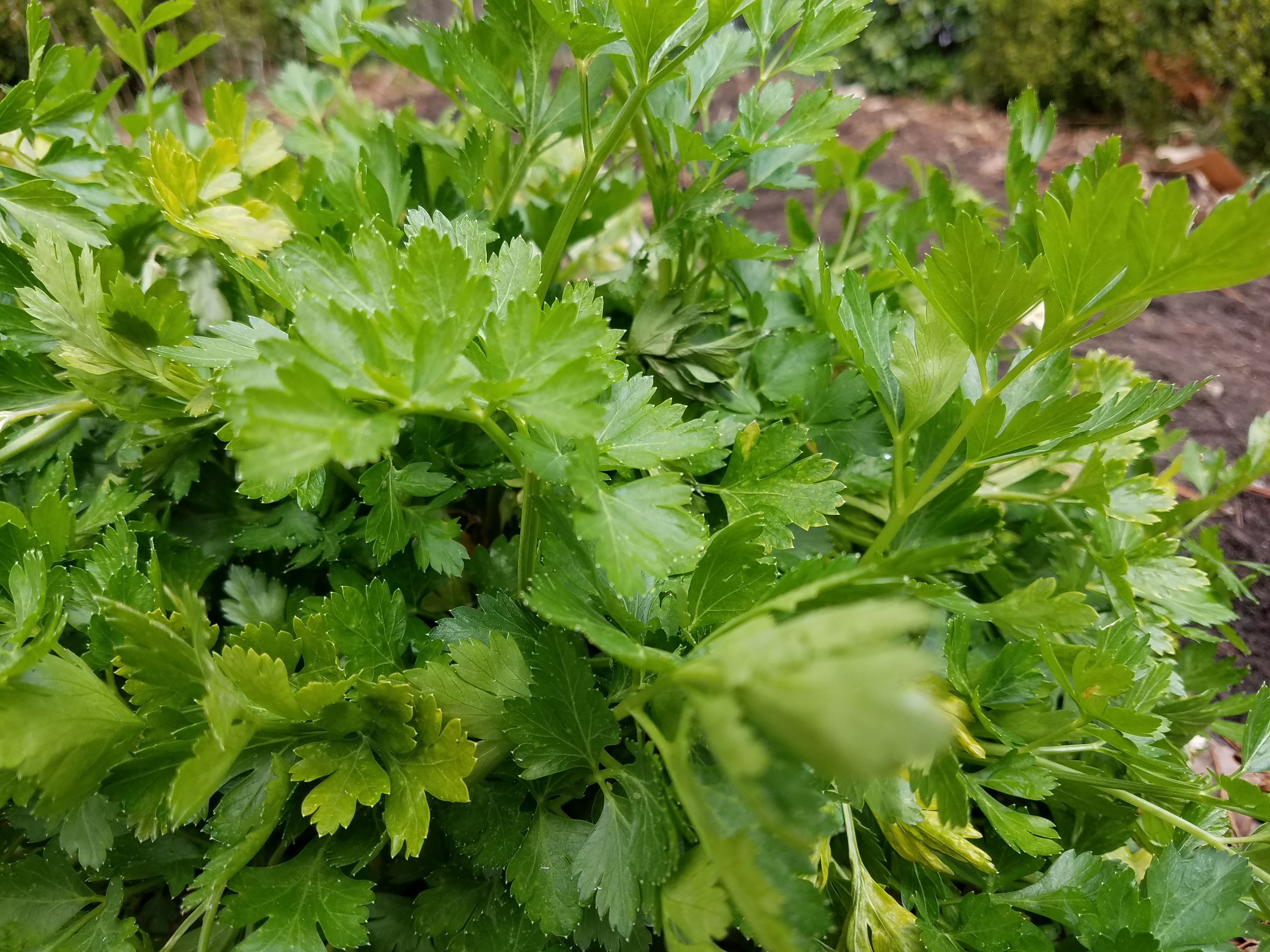 The flat-leaved parsley over wintered.  Perfect for falafel!
Inside, we'll get a couple of flats of tomatoes and basil started for planting once the danger of frost has passed.
But that's it.
In past years, I started flats and flats of dozens of types of veggies.  I turned a metal storage rack into a growing center with fluorescent lights on timers and coaxed thousands of seeds into seedlings.  One year I had so many that I sold them in my driveway for a pretty nice profit!
But I'm realizing that I can't do everything.  As much as I love a homegrown tomato, I don't need to grow 6 different varieties.
Running satisfies my need for hard physical work that I used to get from digging, planting, and weeding.
So now I'm buying most of our veggies from the store or the farmer's market.
And I'm okay with that because I have learned that I can only handle a few obsessions at a time.