What a difference 2000 feet makes!  That and a 15-hour drive north.  Running along Lake Ontario is a road runner's dream.  Smooth and flat with a lake breeze and cloud cover–it will make anyone run a little faster.
After such a long day cooped up in the truck yesterday, being able to run felt so needed.  I didn't have a length or pace in mind, but wanted to go a little harder than an easy run, but not quite a true tempo.  With the temperature about 15-20 degrees cooler than North Carolina, my legs felt light and my lungs easily settled into a rhythm.
The wonderfully-named Point Salubrious outside the town of Chaumont, NY has a beautiful 6.5 mile loop with lake views and interesting lake cottages.  So I parked in town about 3/4 of a mile away to get a total of eight.  My husband and son chose the same loop for their bike ride and it was fun to catch up with them after they stopped and admired a new friend's boat.  A few minutes earlier, I saw my husband biking ahead of me and I hollered out to him.  He waved a bit cautiously and kept going.  I figured he must have been trying to catch up with our son around the bend, but then remembered he left wearing an orange shirt this morning.  This biker was wearing blue.  Oops.  He must have thought I was just a really friendly runner!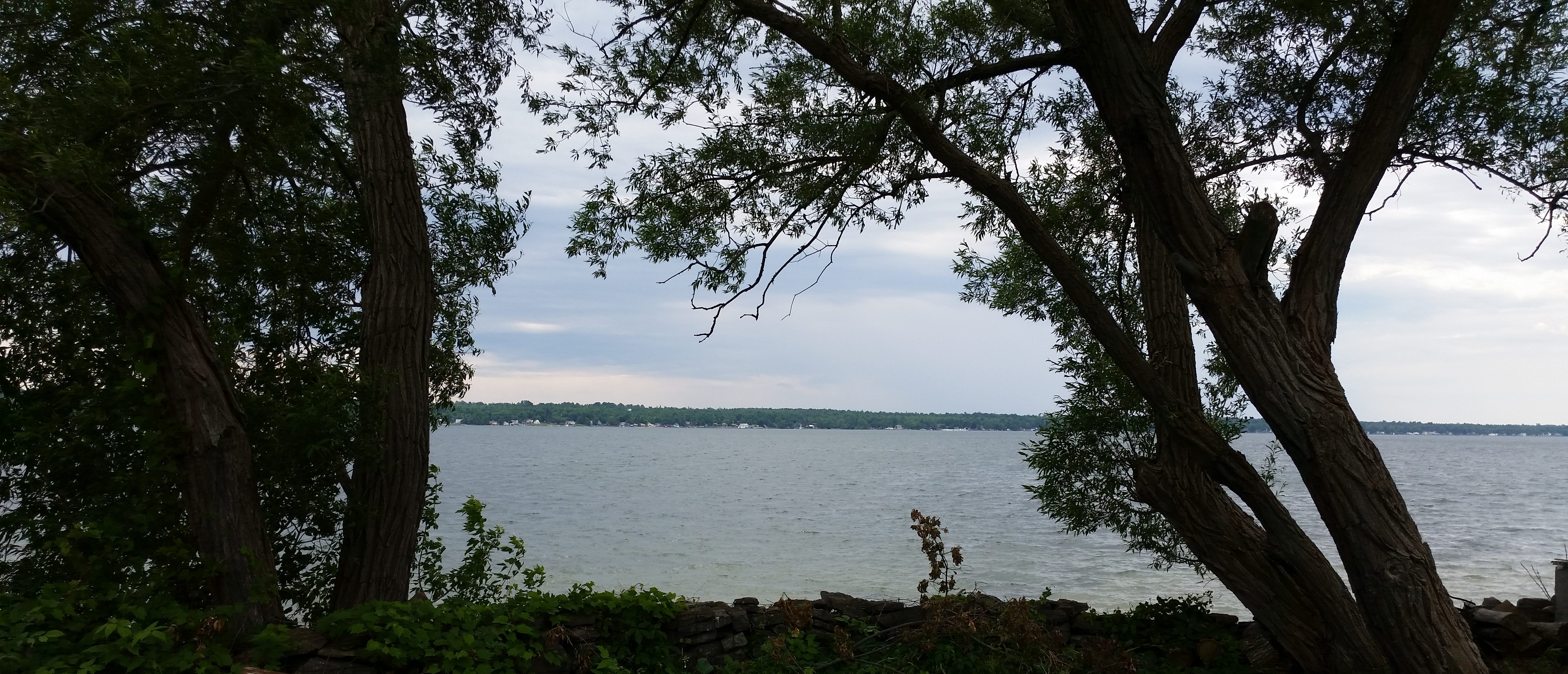 I'm looking forward to exploring more of the area on runs.  As long as I'm next to the water, I'm happy.  It's such a gift to be able to run in a completely different environment than I'm used to.
Of course, this vacation is not about running.  I'll still get them in, but it will also be nice to relax and be more connected to family and less connected to the internet.