I've been resisting writing this post for a while.  I mean how cliche is a vegan writing about eating hummus?
(I actually decided to Google that because I honestly didn't know and got totally lost down the rabbit hole of silly vegan jokes.)
But yes, as cliche as it sounds to me, I love hummus.   The creamy, rich chickpea spread is not just for pita bread and cut veggies.  I slather it on sandwiches instead of mayo and dollop it on top of salads and pizza.
I also use it in recipes to make things like this  vegan Caesar dressing.
We even eat it for breakfast around here.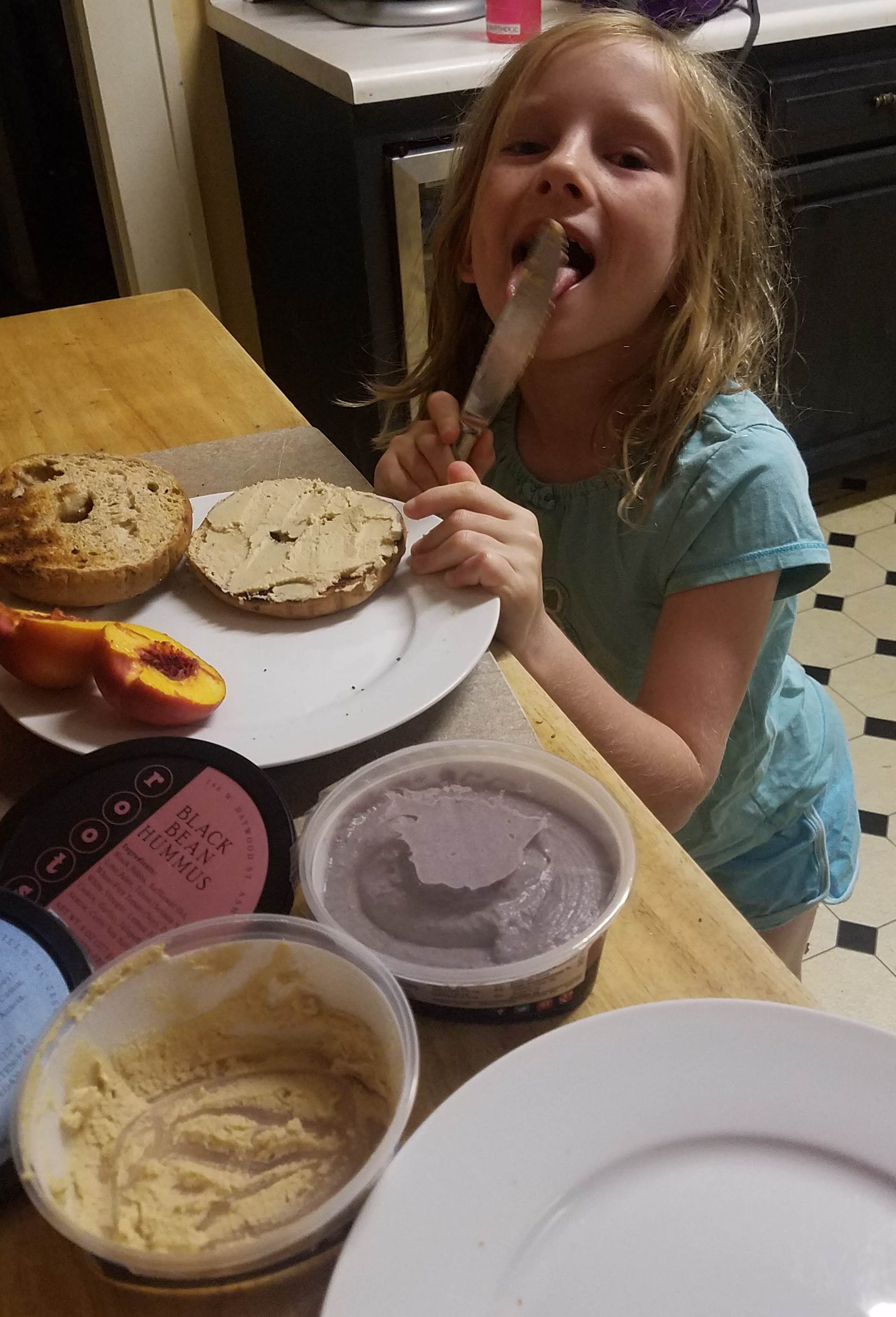 I've almost always made it myself (and my kids adore my Chocolate Hummus) using a very simple recipe (similar to this one).
But that all changed when I fell for the hummus guy.  (I know!  How cliche is that?  The Planted Runner and the hummus CEO!  A match made in herbivore heaven.)
So now, I'm completely spoiled and have amazing flavors of hummus delivered to my door on a regular basis. (The delivery man is super cute, too!)
And as much as it pains me to admit it…each and every flavor is better than mine.  (Sniff).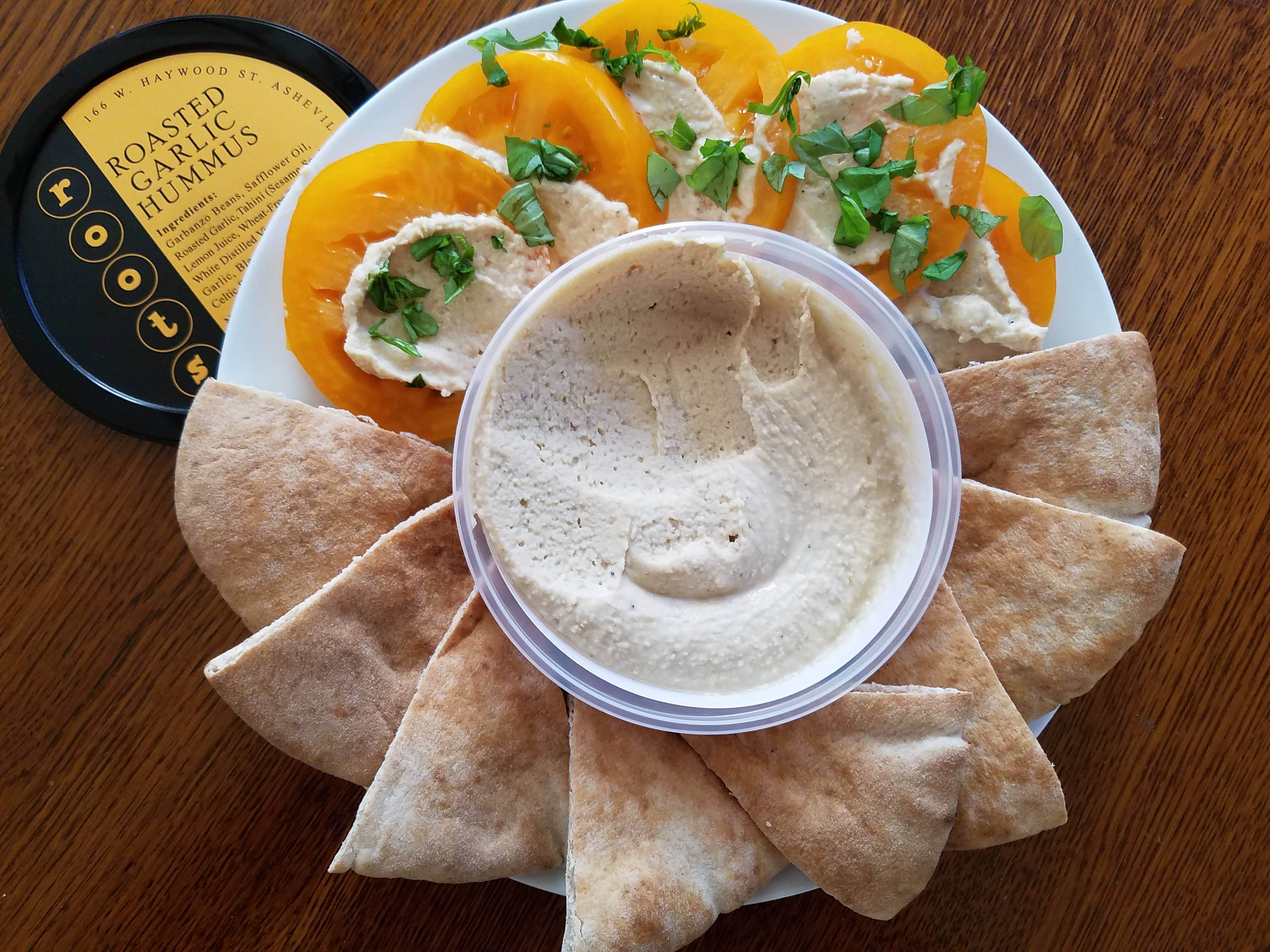 Roots Hummus is a local, gourmet hummus company here in Asheville, NC that is rapidly expanding in markets across the US.  They have ten all-natural flavors from Roasted Red Pepper to Mango Sriracha and even an oil free!
It's really hard to decide which one is my favorite, but it's usually a tie between Hot Chipotle and Thai Coconut Curry.
Obviously, I'm completely biased since I'm dating the boss, but what I love is that there are no preservatives or weird ingredients (seriously, check the labels of the major brands!) and tastes divine.
But I'm not the only one that loves this stuff!  Here's some unbiased praise rating it number one in the country from people who presumably have never met the people who make it.
Nutritionally, the Oil-Free hummus is the best choice with half the calories (40 calories vs 80 per 2 tablespoons) and just a gram of fat per serving, but if you can control yourself with the serving size (yeah, I know, nobody can, but I feel like I have to try at least!), you are still only getting about half the calories of the same amount of peanut butter.
Of course, I'm actively lobbying for more oil-free flavors.
And not to let any of my extensive research for this post (the aforementioned Googling of hummus humor) go to waste, I thought the best way to end this post is with a joke:
What do you call someone who loves hummus?
A hummusexual.
Yep.  That's me.
What about you?  Do you love hummus?  What's your favorite flavor and favorite way to eat it?