Life is too short to skip dessert.
I adore making beautiful cakes and pies, but they generally are not the healthiest way to finish off a meal.  Sure, having a slice of cake is wonderful for a celebration, but when there's half a cake left after the party's over, it's just too easy to eat cake every single day until it's gone.
Or twice a day.
Or for breakfast, lunch, and dinner.
For Easter this year, I wanted to make something gorgeous and impressive, but without the flour, sugar, and tons of oil.
Of course, it had to be delicious too.
So I chose a mango tart with an almond crust with a lime coconut filling.
And yes, I was singing "you put the lime in da coconut and drink it all up" pretty much the whole time.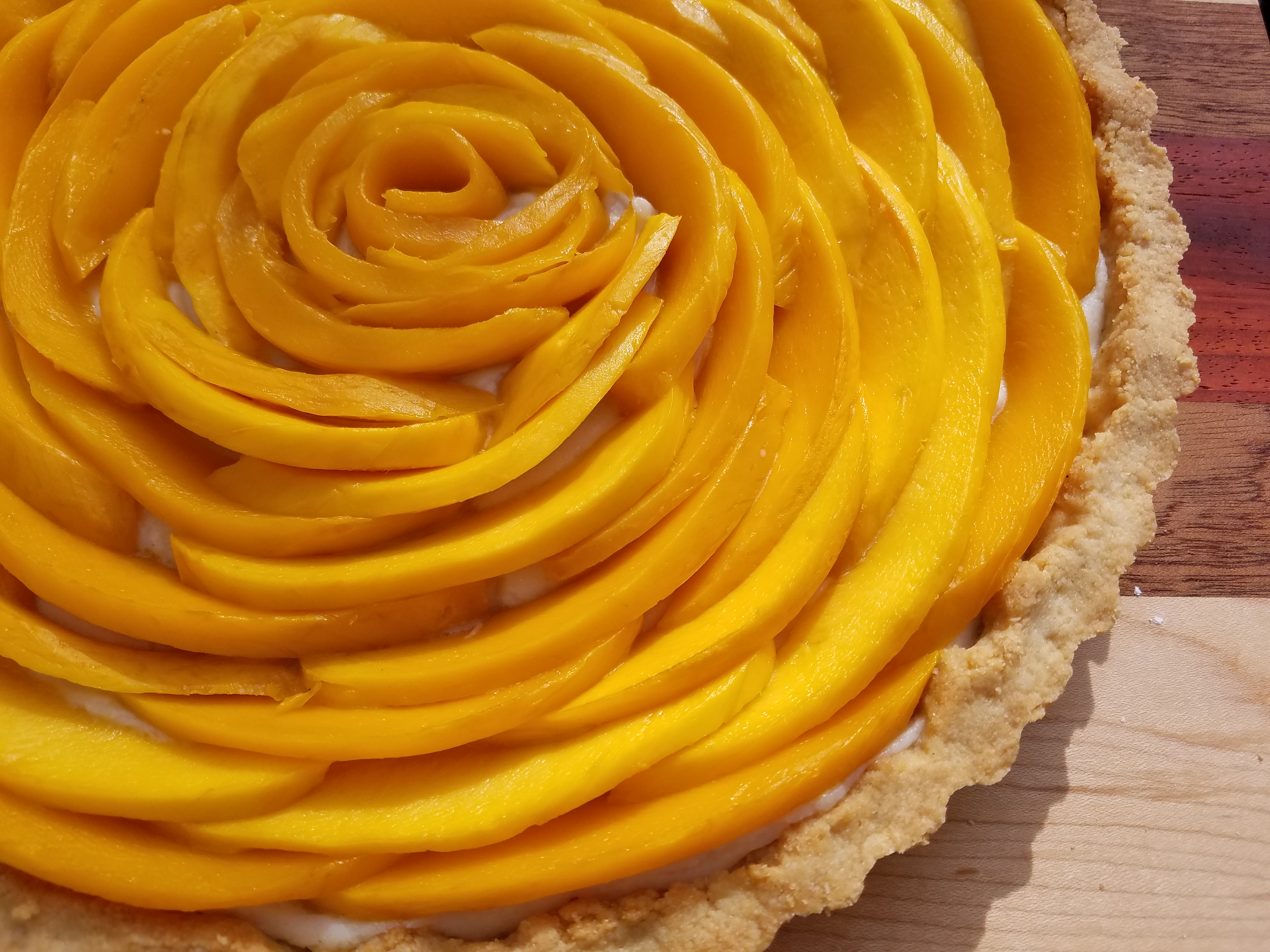 The mango rose is easier than it looks.  You use a vegetable peeler to peel the mango skin, then slice off the two halves around the flat seed.  Then you cut into thin slices.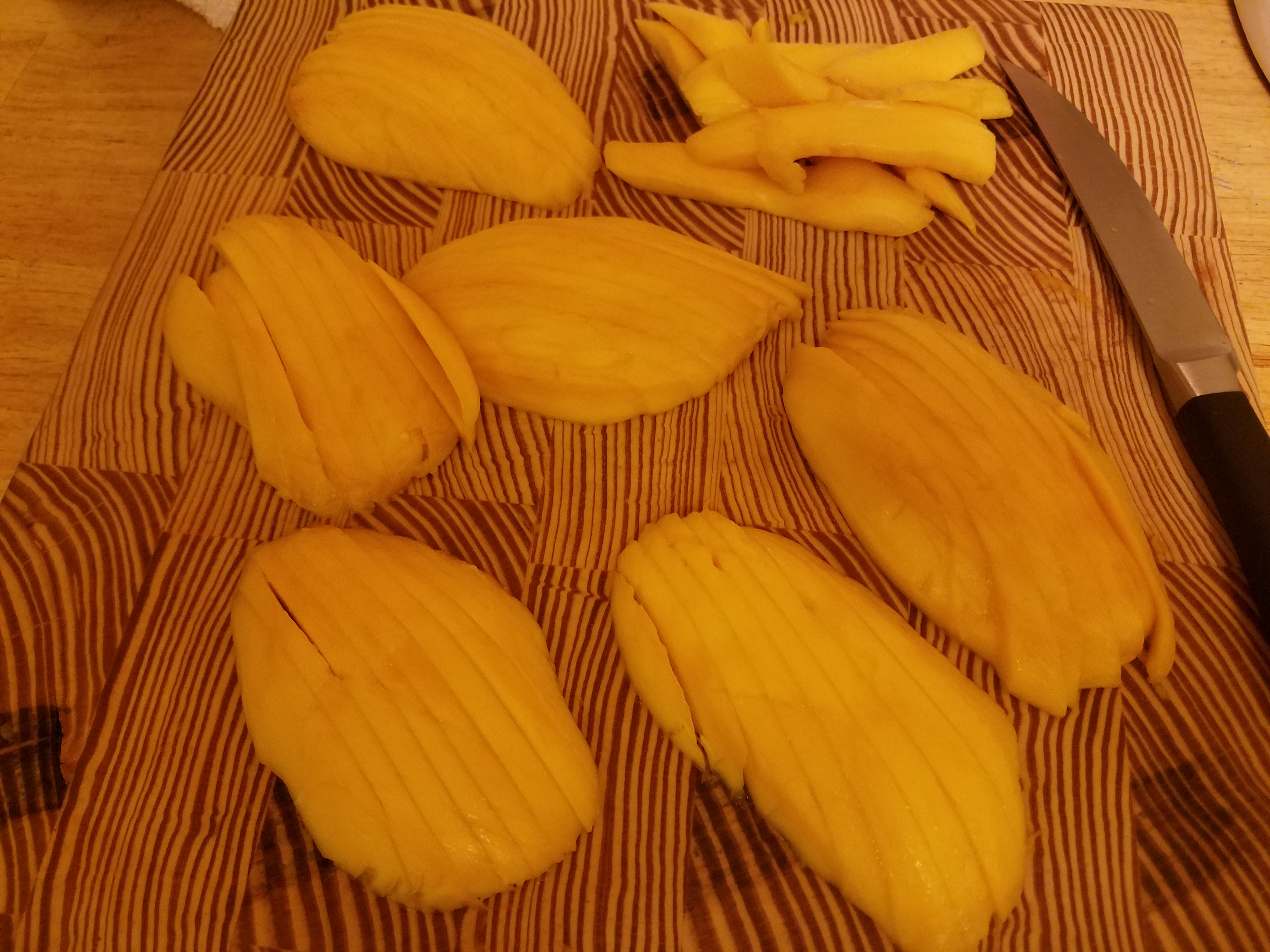 Using the longest slices first, begin placing them around the filled pie, starting from the outside edge.  Continue around in a circular pattern until you get to the center.  Easy peasy!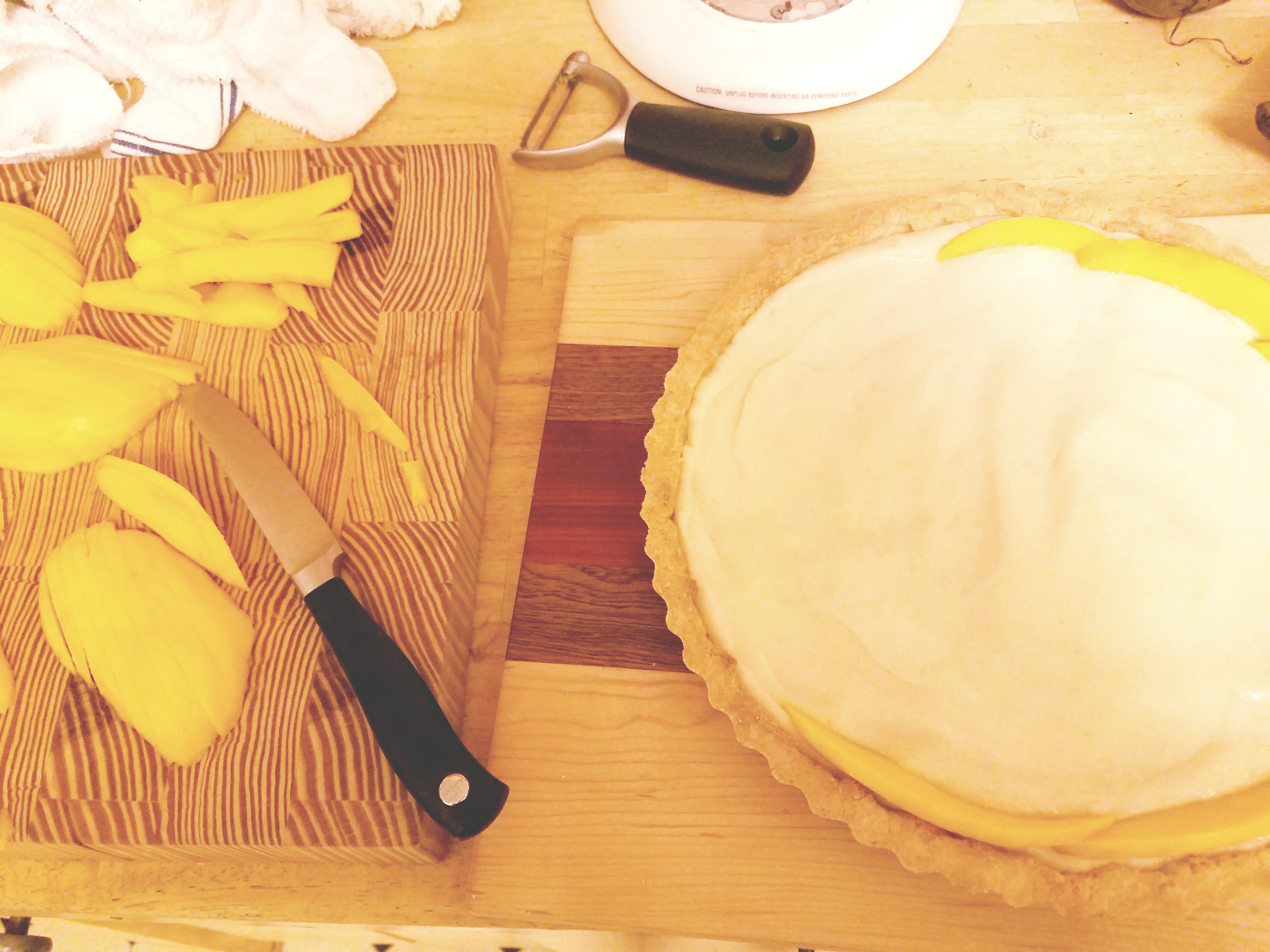 I used a tart pan with a removable bottom so that the shell could stand on its own without a pie dish, but if you don't have one, you can just use a regular pie pan.
Be warned that while this recipe is super easy, it does require some chilling, so it's easier to make this the day before you need it, or at least several hours in advance.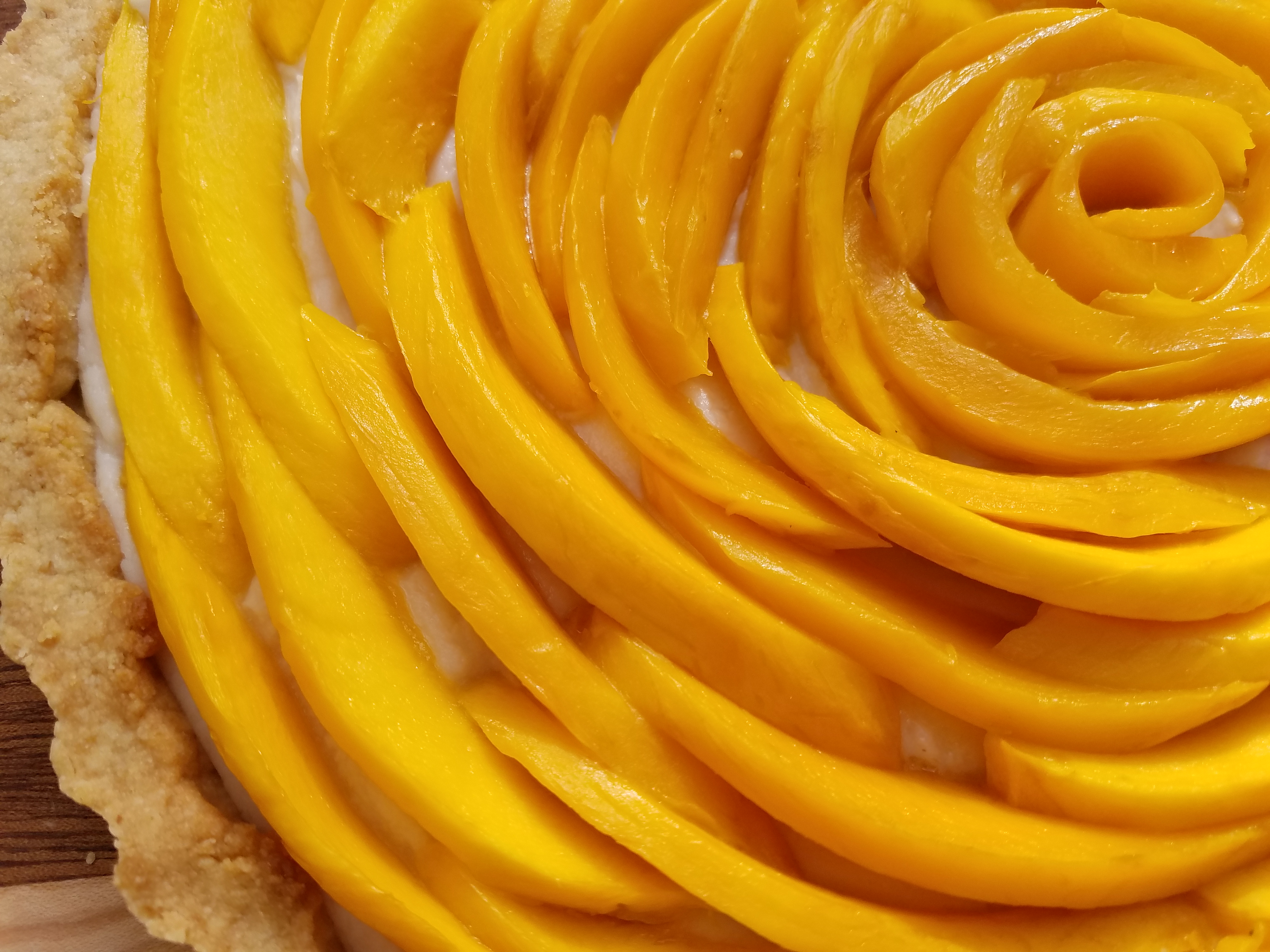 This is a recipe that I would have been happy to have as leftovers.  Even for breakfast!
But wouldn't you know it?   It was so good, there weren't any!
Lime Mango Tart
Ingredients
For the tart shell:
2

cups

almond flour

1

tablespoon

melted coconut oil

2

tablespoons

maple syrup

1/2

tsp

salt

1

tablespoon

ground flax seed
For the filling:
1

can coconut cream or full fat coconut milk

2-3

tablespoons

maple syrup

1

teaspoon

vanilla extract

1/4

cup

raw cashews

optional, but delicious

1/4

cup

lime juice

or more to taste

1/4

cup

almond milk

1/4

cup

cornstarch

3-4

ripe mangos
Instructions
Preheat oven to 350F. Add all tart shell ingredients to a food processor and pulse until you get coarse crumbs that clump together when squeezed in your hand.

Press dough into a greased 11" tart pan with a removable bottom or pie pan. Make sure dough is even all around and up the sides.

Bake until lightly golden and cookie-like, about 15 minutes.

Cool completely, at least an hour.

To prepare the filling, place coconut cream, maple syrup, vanilla, and cashews in a high speed blender and blend until smooth. (If you do not have a high speed blender, you'll want to boil the cashews in just enough water to cover them for ten minutes, drain the water, then add to the blender.)

Pour the mixture into a saucepan and bring to a simmer, stirring frequently.

Meanwhile, mix almond milk and cornstarch in a container until dissolved.

Once at a simmer, add lime juice, then slowly pour in cornstarch mix.

Stir until thickened.

Pour into cooled tart shell and refrigerate one hour.

Meanwhile, slice your mangos. Peel with a vegetable peeler and slice into two halves around the flat seed. Then slice longways into thin strips.

Arrange sliced mangos in a rose pattern by using the longest slices first along the outside of the tart, working in a circular pattern until you reach the center.

Keep at room temperature or refrigerate until ready to serve.
Notes
*inspired by http://www.bakerita.com/mango-tart/ and http://minimalistbaker.com/coconut-cream-pie-vegan-gf/