At any given moment, our freezer has no less than three different varieties of pancakes and an assortment of waffles.  If I'm going to go to the effort of making pancakes (not really that much effort, but still), I want lots of extras for quick breakfasts on busy mornings.
I have so many favorite recipes for no-egg, no-dairy waffles, that to share just one wouldn't be fair.
And to be honest, I've found so many recipes that work so well, that I haven't bothered to even change them up much.  So here's a roundup of my favorites:
When Food52 calls something the "Best Ever (Vegan) Waffles," you've gotta try it.  Crispy on the outside and fluffy on the inside, they are exactly what you want in a waffle, vegan or not.  And they are full of protein (if you're into that sort of thing!).  I half the oil called for and they still turn out great.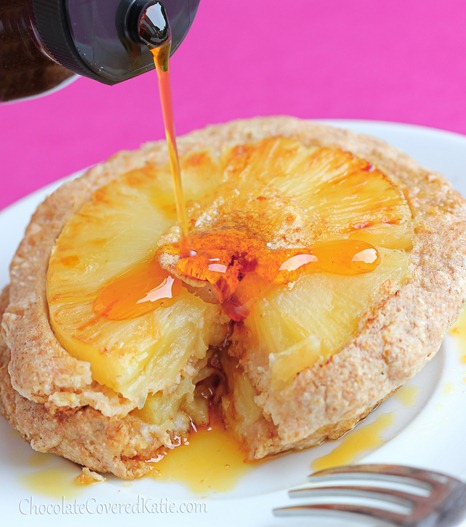 Chocolate Covered Katie is the girl to follow if you have a sweet tooth, but are still trying to (pretend) that you are eating healthy.  Our kids love these pancakes and I love how the sugar in the pineapples caramelizes into a deep brown color.  Pretty sure that Katie is still single because her recipes are typically only enough for one normal person or two people who've already eaten something else.  I quadruple her recipe.
These coconut milk waffles remind me of funnel cake from the county fair.  And it's oil-free!  The original recipe is deliciously sweet (the recipe is from The Art of Dessert, after all!), so I typically half the sugar.  Even my traditional-waffle-loving husband likes this simple recipe!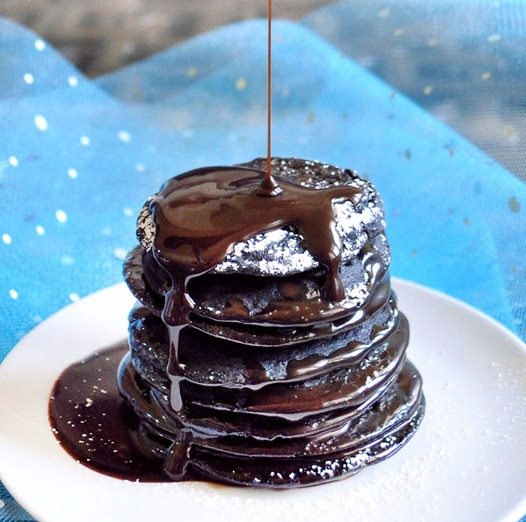 Chocolate Covered Katie does it again with a decadent but healthy, teeny tiny single-girl recipe.  To say my kids love this one would be an understatement.  We sprinkle these with a touch of powdered sugar and then hose off their chocolatey faces in the back yard.
These are just some of my favorites, but I'm always adding to my collection!
What about you?  Do you have a favorite breakfast recipe?