When cooler weather sets in, I want comfort food.  Steamy bowls of something hearty and filling where you wipe the bowl clean with a hunk of toasty bread.
And preferably it's easy to make and easy to clean up.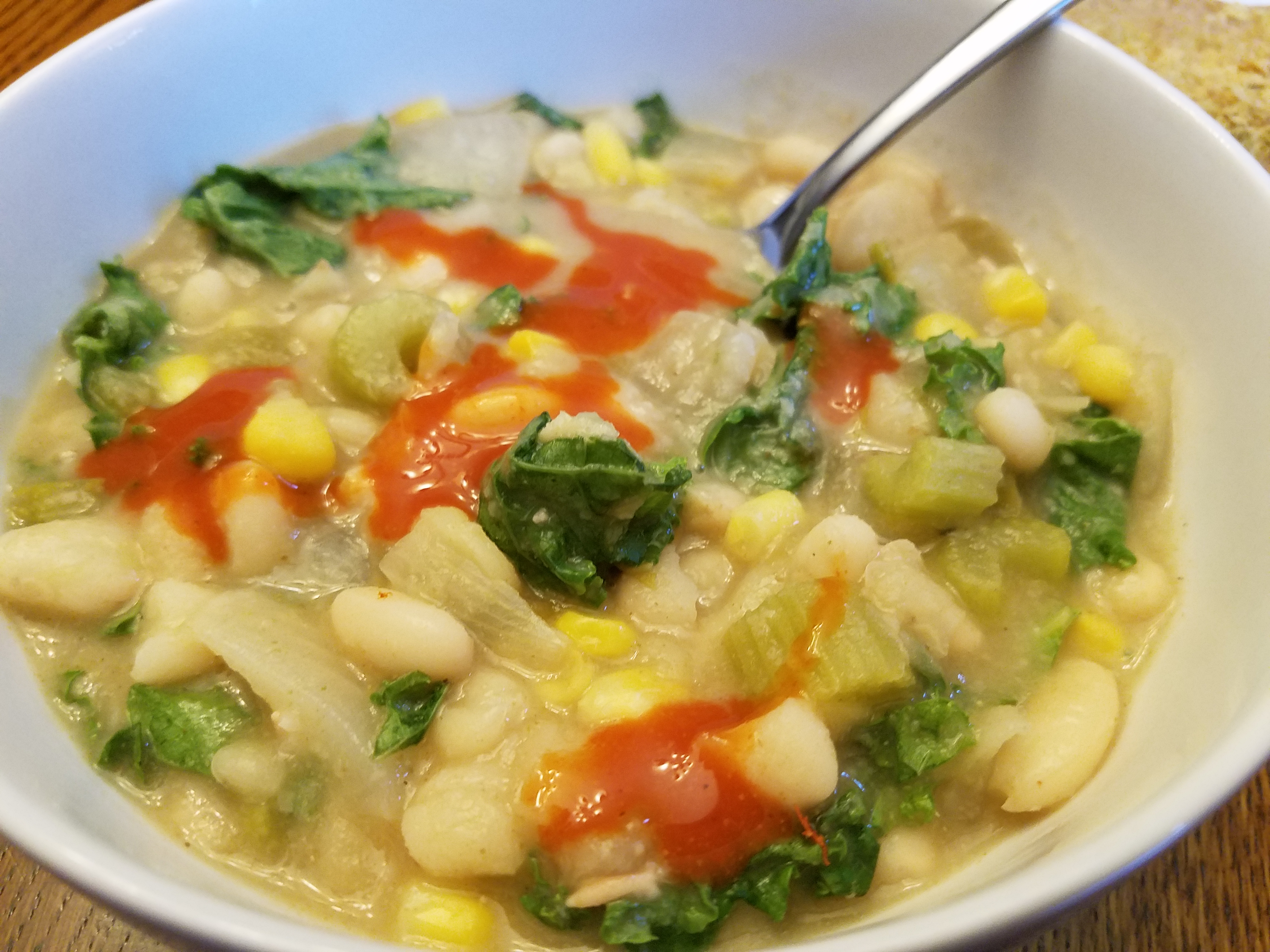 That's where this white bean chili comes in.
Inspired by a traditional White Chicken Chili recipe I found on a can of Bush's Beans, my version skips the chicken of course, and relies on a little help from my Australian friends.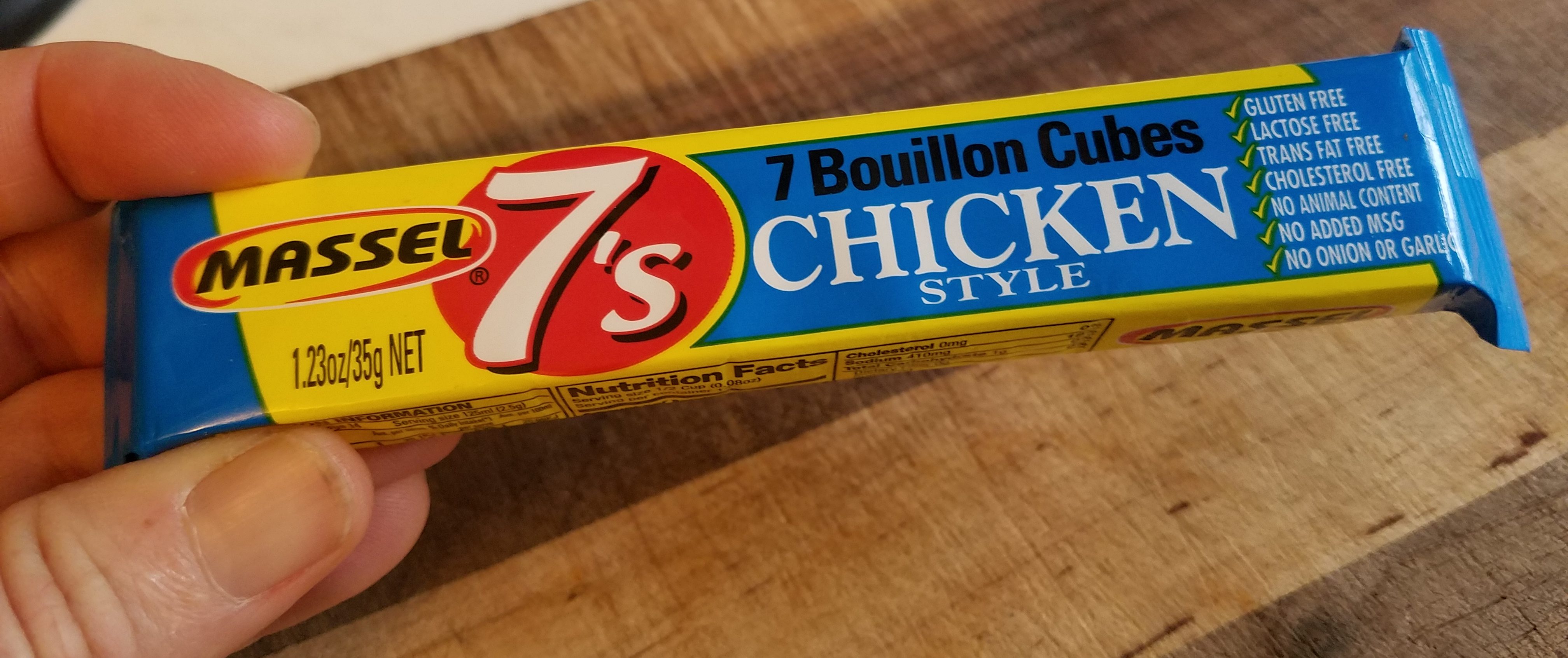 I found these non-chicken, "chicken style" bouillon cubes in the soup aisle of the grocery store when I was looking for veggie stock.  Normally, I'm not the type to buy things that are trying to be something they are not, but I was too curious to pass it up.
And the ingredients are pretty normal so I gave it a go:

But if you don't have any Massel's 7's in your cupboard, substituting veggie stock or broth works just fine!
My version of this chili turns out to be very mild, so for our family, hot sauce is a must!  So feel free to adjust the spiciness to your tastes.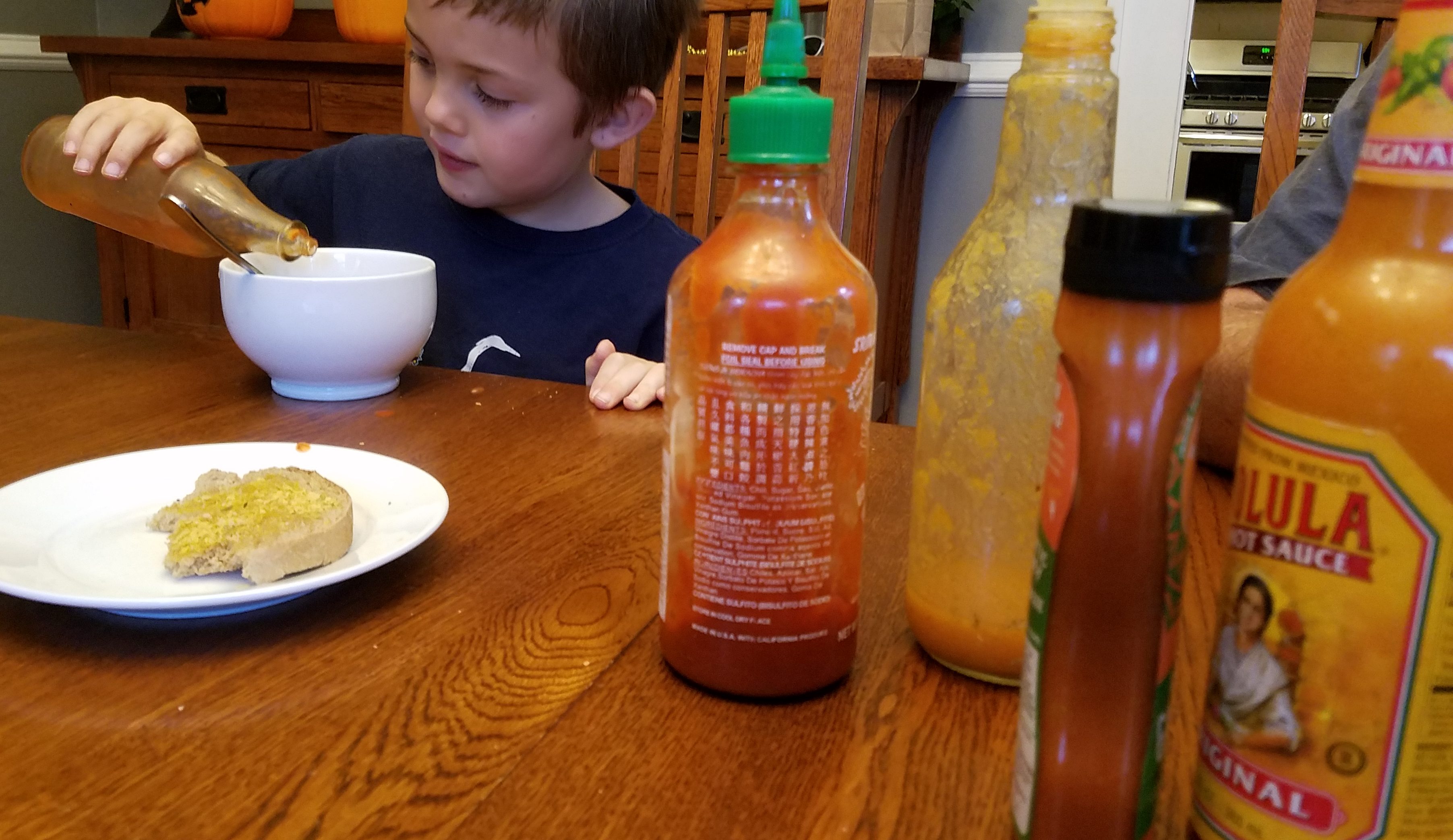 This chili is also high in iron, calcium, and potassium, which runners need to perform at their best.  (But if you are watching your sodium intake, you will want to cut back on the salt added.)
Another cool thing about this recipe is the complementary proteins with the white beans and corn (over 21 grams of plant protein per serving!).
In case you don't know what I mean, all whole plant foods have some amount of protein, but the amino acid profile is different.  Grains and beans complement each other just like nuts and seeds.
You don't have to get complementary proteins together in every single meal (your body is smart enough to grab what it needs whenever it comes in!), but it's always nice to cover your bases!
White Bean and Kale Chili
A hearty, thick chili that can be made mild or hot. I like making this in the pressure cooker, but it's quick to make on the stove as well!
Ingredients
1

medium onion

diced

1

cup

of diced celery

2

minced garlic cloves

1

can

4 oz chopped green chilies (mild or hot)

1

tablespoon

ground cumin

1/2

teaspoon

salt

omit/adjust if your broth is salted

3

tablespoons

whole wheat flour

4

cups

home cooked Great Northern or Navy beans

or 2 (15.8 oz) cans

2

cubes Massel's 7's Chicken style cubes

optional, can sub veggie broth for bouillon and water

2

cups

water

if using bouillon, omit if using broth/stock

1/2

cup

almond milk

1

cup

defrosted frozen corn

2-3

handfuls of chopped kale

salt and pepper to taste

Hot sauce and/or salsa for garnish

optional, but highly recommended!
Instructions
Cook the onions and celery either in the pressure cooker or on the stove in a couple tablespoons of broth or water for 5 minutes or until onions soft and transparent

Add garlic, chilies, cumin, salt, and flour and cook while stirring for 2 minutes.

Add the beans, bouillon and water (or broth/stock), and corn.

If you are using the stove, bring to a boil, reduce heat and simmer for ten minutes.

If you are using a pressure cooker, cook on high for 3 minutes and let the pressure release naturally.

Add kale and almond milk and stir until kale is wilted.

Taste and adjust spices as necessary.

Serve with a dollop of salsa and a thick slice of toasted bread.
Notes
This only serves four so double for leftovers!
Each serving (without salsa or hot sauce) contains 361 calories, 66.1g carbs, 2g fat, 21.4g protein, 1227 mg sodium, 1516 mg potassium, 19.4% RDA of Vitamin A, 110% RDA of vitamin C, 36.2% RDA of calcium, and 46.4% RDA of iron.