This easy Instant Pot Lentil Sloppy Joes recipe will have everyone coming back for seconds! It's full of fiber, protein and iron, not to mention flavor. Grab a napkin or two for this one or just eat outside!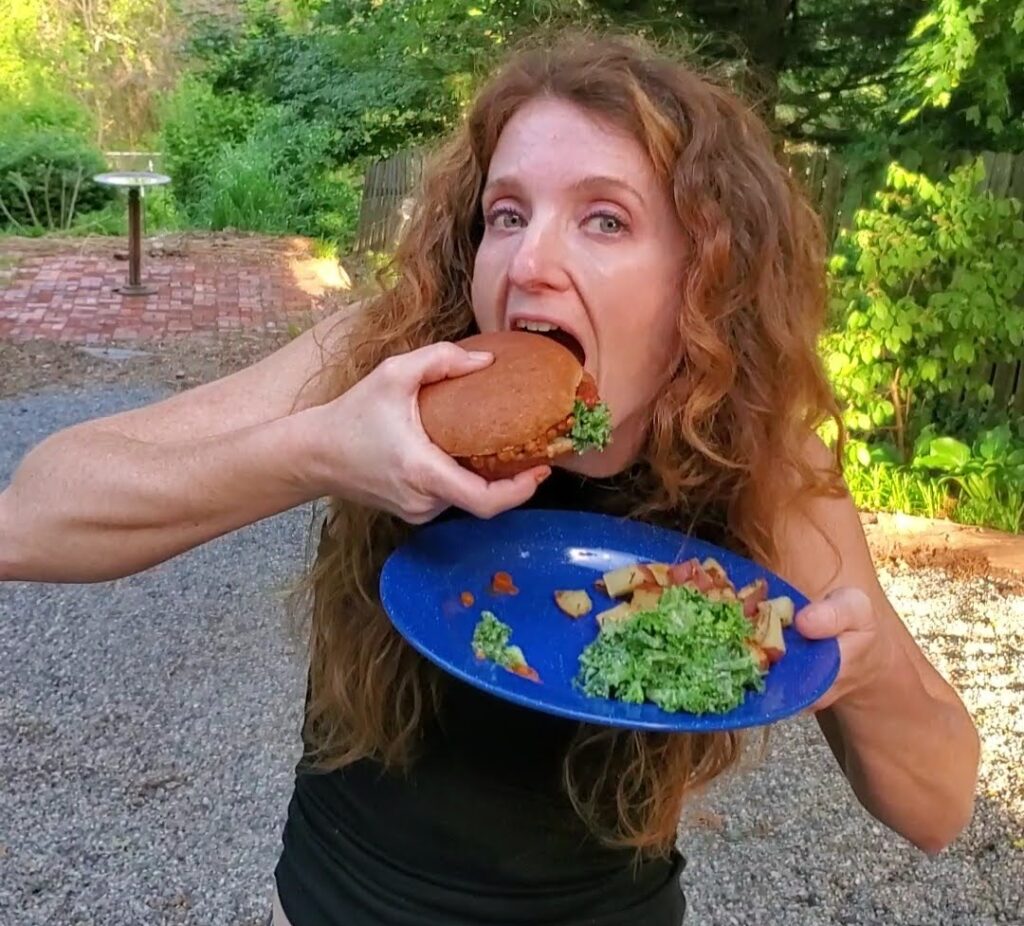 I've been a part of a delightful book club for over a decade. The host always treats everyone with a homemade meal and more than a few bottles of wine. (Did I say "bottle?" I meant "box!" Ha!)
But over the last year we've been Zooming instead of meeting and this week we are finally back in person! So I wanted to come up with a simple meal for a crowd that was fun and felt "picnicky."
Easy Instant Pot Lentil Sloppy Joes it is!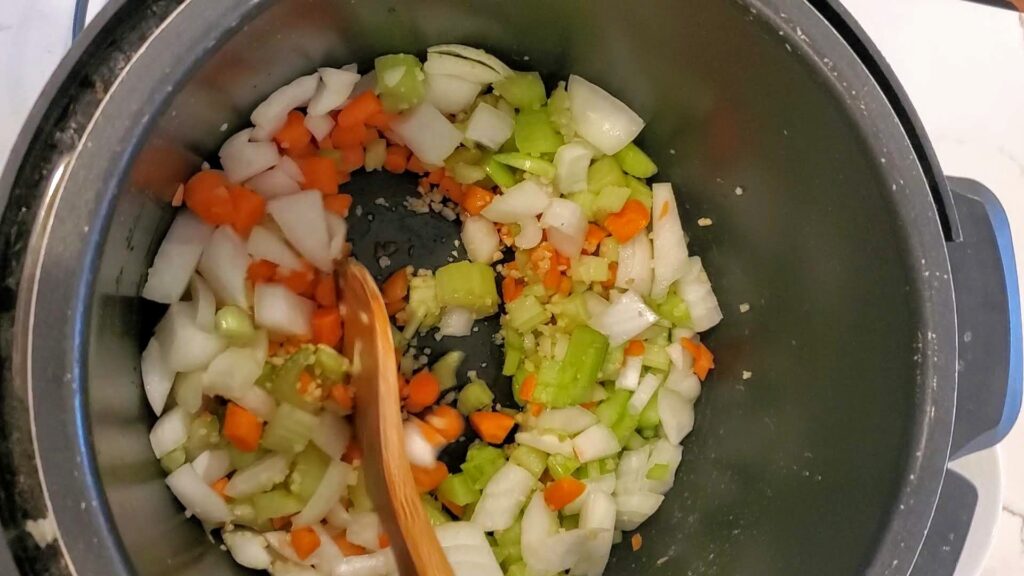 After sauteeing the onions, carrots, celery, and garlic with the Brown or Sautee setting in your pressure cooker, you basically just dump the rest of the ingredients in, let it cook for 15 minutes, and let the pressure come down naturally, whenever you are ready to eat.
No more fussing in the kitchen at the last minute instead of hanging out with your guests. Dinner is ready when you are!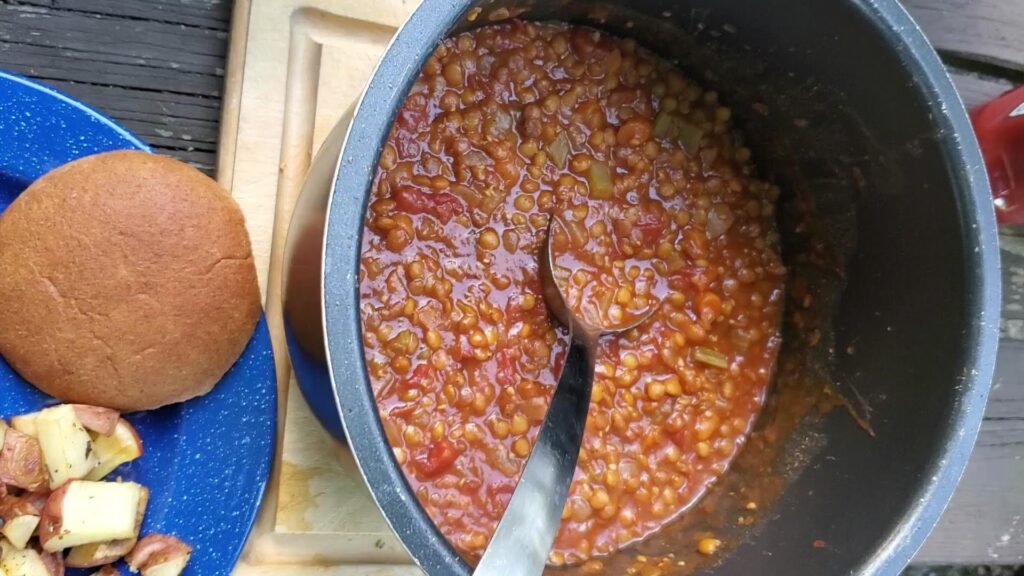 Carry the pot straight out to the picnic table and let guests serve themselves!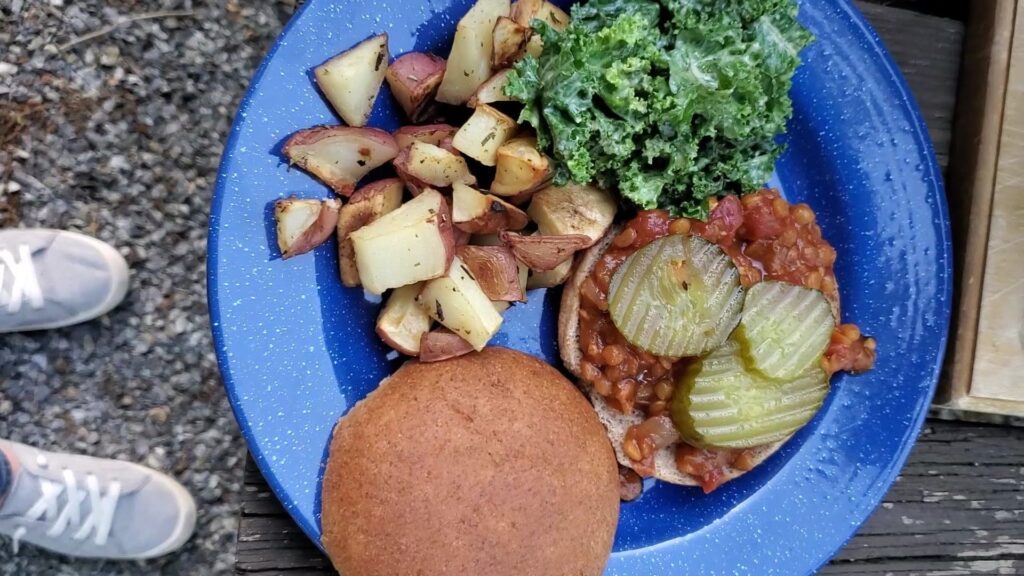 Sloppy joes aren't complete without a few slices of spicy pickles! I may or may have not added an extra squirt of ketchup to mine…
I served the vegan lentil sloppy joes with a side of roasted rosemary potatoes and a lime-tahini kale salad. Delicious!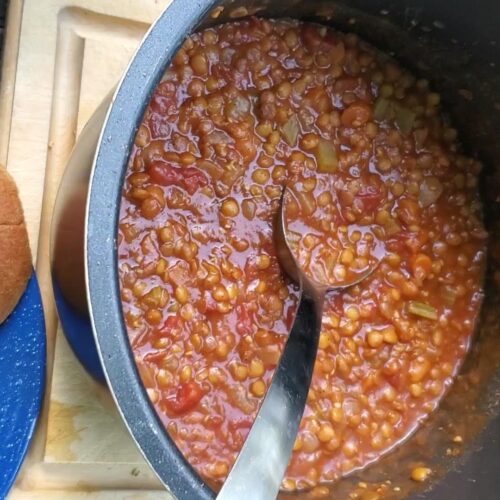 Instant Pot Lentil Sloppy Joes (vegan)
Ingredients
1

onion, chopped

6

cloves

garlic, chopped

1

cup

celery, chopped

1

cup

carrots, chopped

2

tbsp

chili powder

1

tbsp

smoked paprika

1

tsp

black pepper

1

can

diced tomatoes

1/2

cup

ketchup

1

tbsp

vegan Worcestershire sauce or soy sauce

4

tbsp

lemon juice

2

cups

dried green lentils

2

cups

water or vegan broth

1

tsp

salt

2

tsp

sugar (optional)
Instructions
Sautee onion, garlic, celery, and carrots in the pressure cooker on the sauté or brown setting until soft (3-5 minutes).

Add the remaining ingredients and stir to mix.

Set on high (manual setting) for 15 minutes and allow the pressure to release naturally.

Taste and adjust seasonings. It will thicken a bit as it cools.

Serve over buns with pickles or as a side dish.
---
Want more recipes for runners? Here ya go!