I have a confession to make.
I am a banana hoarder.
Whenever I see those bulk bags of overripe bananas on supersale for $1.99, I usually shamelessly buy every bag available.
One time I bought four bags.  And they usually contain about 15 bananas each.
What on earth would I do with 60 bananas?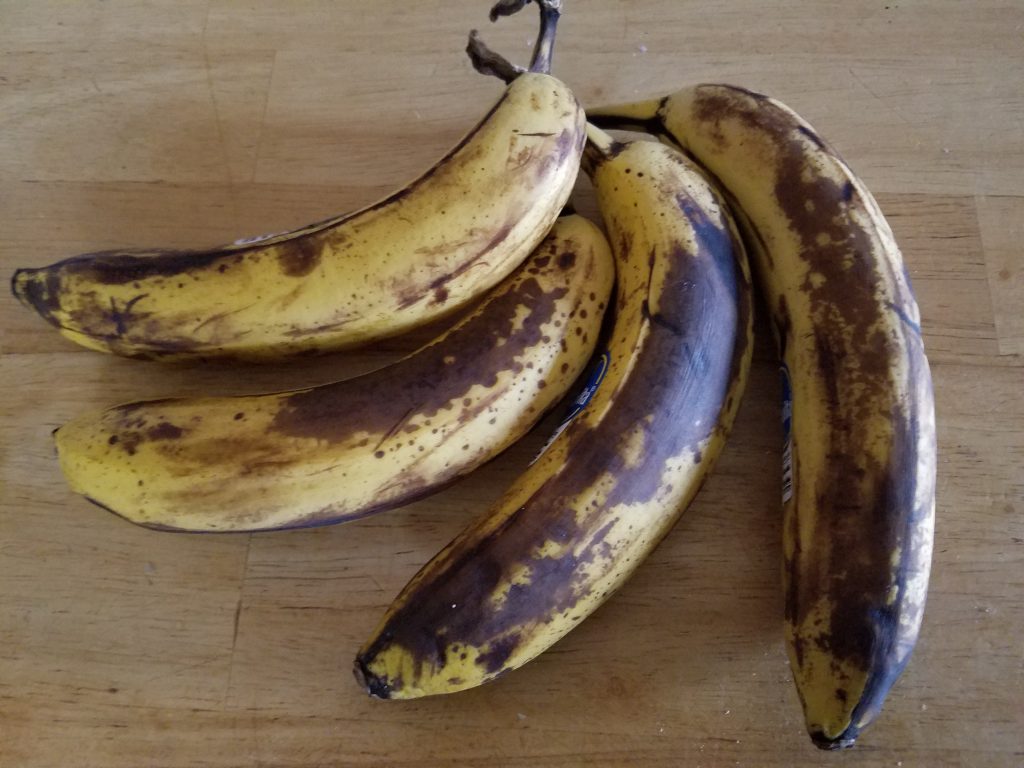 First of all, I eat them.  Many times those bags are not only filled with ripe bananas, but lonely singletons that have been separated from their bunches.  Lonely bananas need love too!
Then what we can't eat, I peel and freeze for smoothies.  We have a deep freezer and I have several gallon Ziplocks of frozen bananas on hand at all times.
But there's a point when there's just too many frozen bananas to justify buying more discount bananas.  So I bake with them.
Ripe mashed bananas are a vegan staple that adds sweetness, moisture, and flavor to many baked goods.  It also works as a fat substitute in some recipes, like banana bread.
I prefer banana muffins to banana bread, because they are less messy and perfectly portioned.  They freeze well and I have a quick, healthy breakfast for me or the kids in seconds.  So I always make a double batch.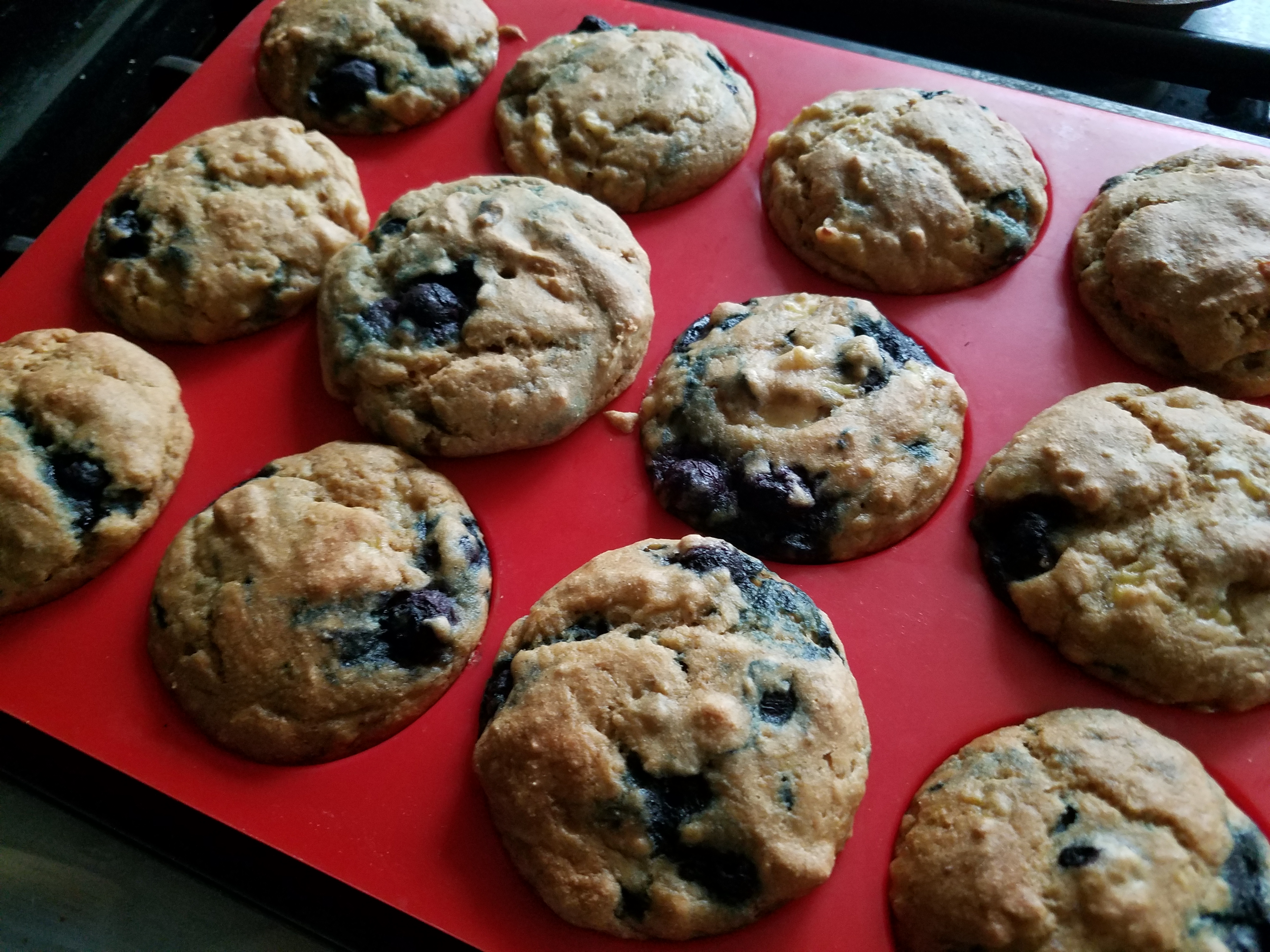 Making traditional banana muffins healthy and vegan is simple.  Applesauce replaces the oil or butter and aquafaba replaces the eggs.
If you haven't heard of aquafaba yet, there is a whole world out there for you to explore.  It is simply the liquid drained off a can of chickpeas or the thickened cooking water if you make them at home like I do.  Three tablespoons of aquafaba is equal to an egg in baked goods and I freeze it in 3 tablespoon servings in large ice cube trays so that I always have an "egg" on hand.
Blueberries and bananas play so nicely together that I had to add some in as well.
With a little smear of almond butter, these muffins make the perfect easy breakfast!
Claire Bartholic
Healthy Banana Blueberry Muffins, Vegan
Healthy, delicious, blueberry banana muffins.
15 minPrep Time
30 minCook Time
45 minTotal Time
Ingredients
1/2 cup unsweetened applesauce
1/2 cup sugar
6 tablespoons aquafaba (liquid drained from a can of chickpeas)
1/4 cup almond milk
3 large, ripe bananas
1 tsp vanilla
1 cup white whole wheat flour (may use all-purpose)
1 tsp baking soda
1 tsp cinnamon
1 cup whole wheat flour
1 cup frozen blueberries
Instructions
Preheat oven to 350 degrees and grease a 12 muffin pan or use silicone.
Mash bananas in a bowl then add applesauce, sugar, vanilla, aquafaba, and almond milk and mix well.
In a separate bowl add the rest of the dry ingredients (except blueberries) and mix well.
Pour the wet ingredients into the dry and combine, but do not over mix. Your batter should be like very thick cake batter, not pourable, but spoonable. Add extra almond milk if too dry.
Gently fold in blueberries.
Using two spoons, fill muffin pans completely full.
Bake for 30-40 minutes or until golden on top and a toothpick comes out clean.
Cool in pan for at least 10 minutes, then transfer to cooling rack.
7.8.1.2
17
https://theplantedrunner.com/healthy-banana-blueberry-muffins-vegan/