I'm really excited about this one.
We've all heard that chocolate milk is good for recovery.  But what about for fuel?  And what if it's not milk at all?
After experimenting more with my DIY UCAN recipes, I came up with a brand new flavor that just might be "the one."
It really does taste like chocolate milk.
Cornstarch is a pretty amazing ingredient.  It takes very little liquid to dissolve so you can pack an entire marathon's worth of calories in a single 8-ounce bottle!
You will still need to stop at the water stations to get enough hydration, but I'm really happy that I can get away with a single small bottle of fuel and say goodbye to gels forever.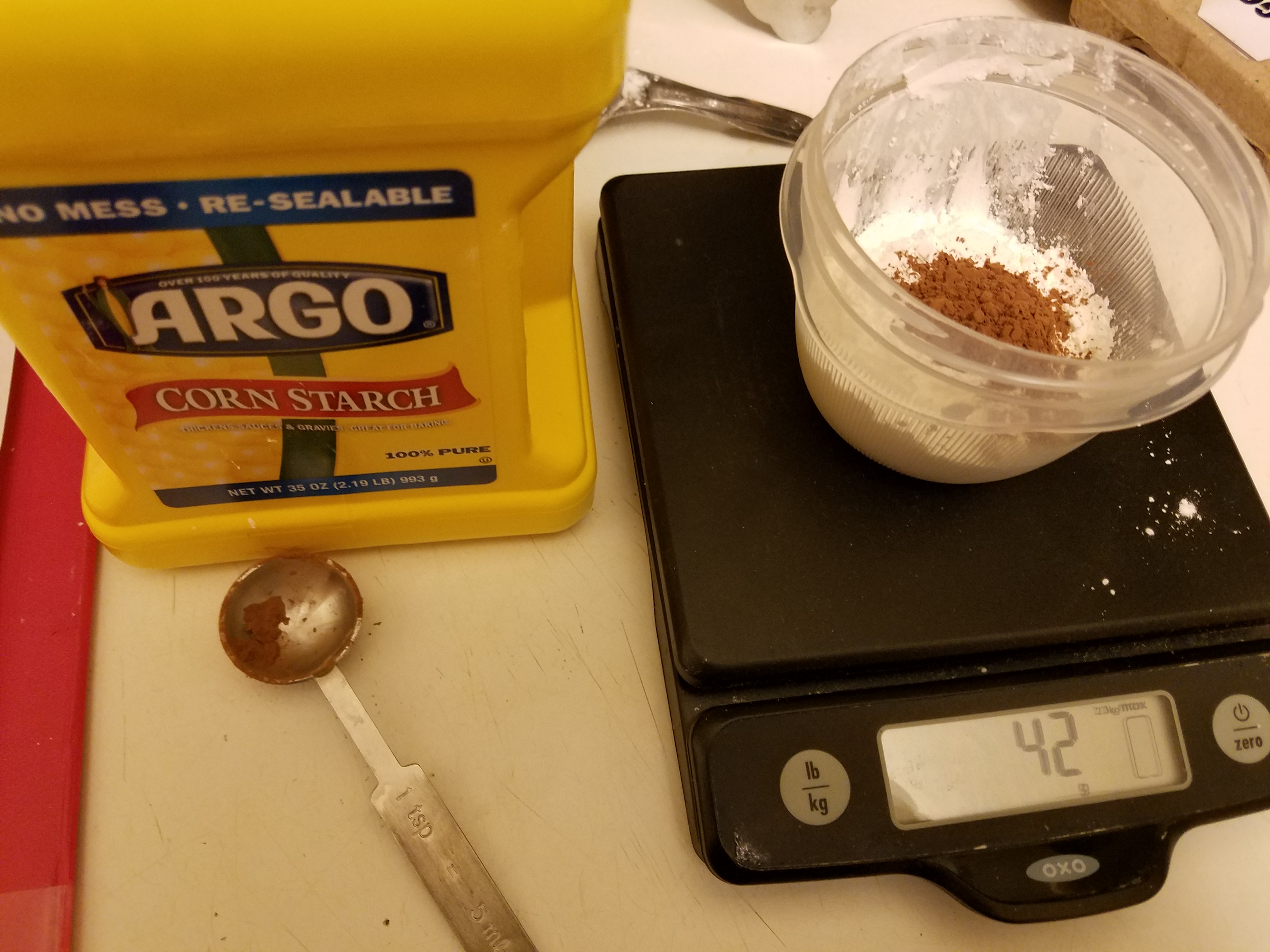 I'm not always in the mood for a citrusy drink and thought that chocolate would be a great addition to my flavor choices.  A little cocoa powder does the trick!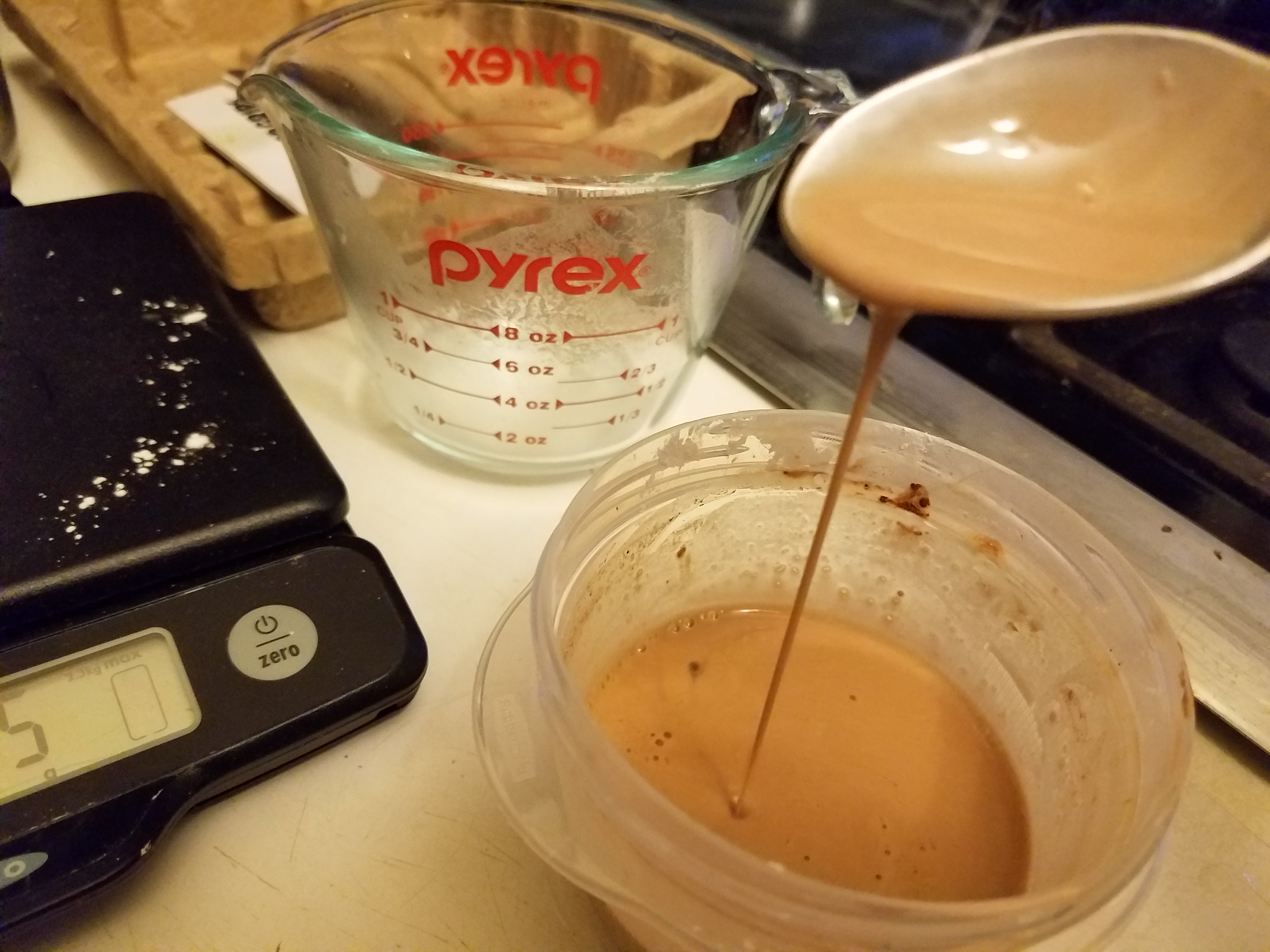 If you make this recipe, experiment with the amount of liquid you add.  I like that I can add very little water so I don't have to carry so much weight, but you might prefer your fuel on the thinner side.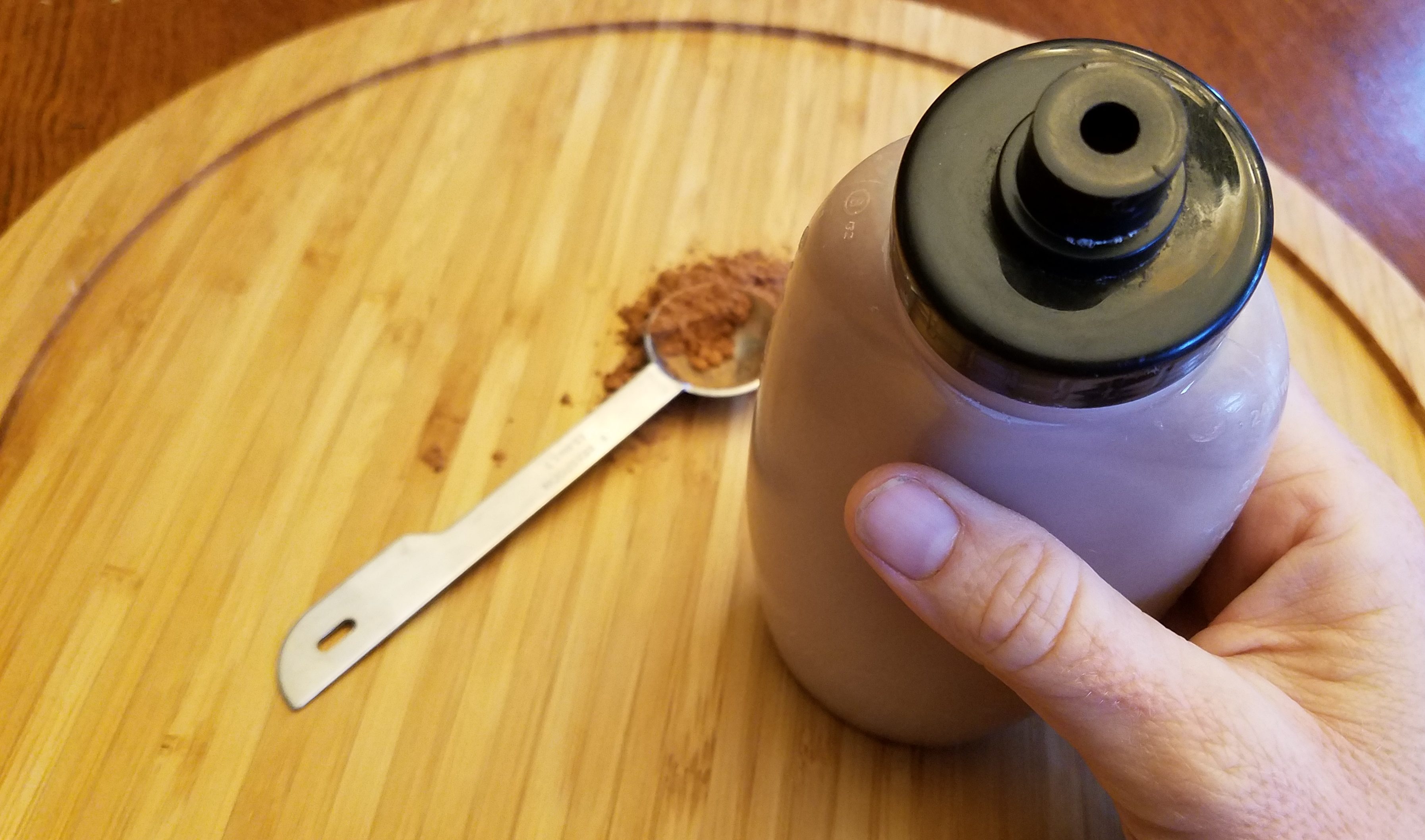 You absolutely must sweeten this and I prefer NuNaturals Pure Liquid Vanilla Stevia.  About 10 drops provides the sweetness of 2 teaspoons of sugar.  I have not tried powdered or granular stevia in this recipe because I've never found anything I've liked, but I might try some out to keep the ingredients all dry.  (Better for traveling!)  If you try a dry sweetener, let me know how it goes!
For variation, I've also added a teaspoon of PB Fit peanut butter powder to make PB Chocolate Milk.  Yum!
[mpprecipe-recipe:18]