How did Christmas sneak up on me so fast?  It's almost here!
With the temperature in Asheville rising into the 50s and 60s, it's hard to remember that it's the holidays.  I'm not a fan of the cold, so I am loving the mild weather.
But there are presents to wrap and delicacies to be prepared.  I tried out a great, easy recipe that I adapted from Minimalist Baker that will fill your house with deliciousness.
It's easy and addicting and it's the perfect snack for a quick appetizer of last-minute gift (it's about last minute, isn't it?)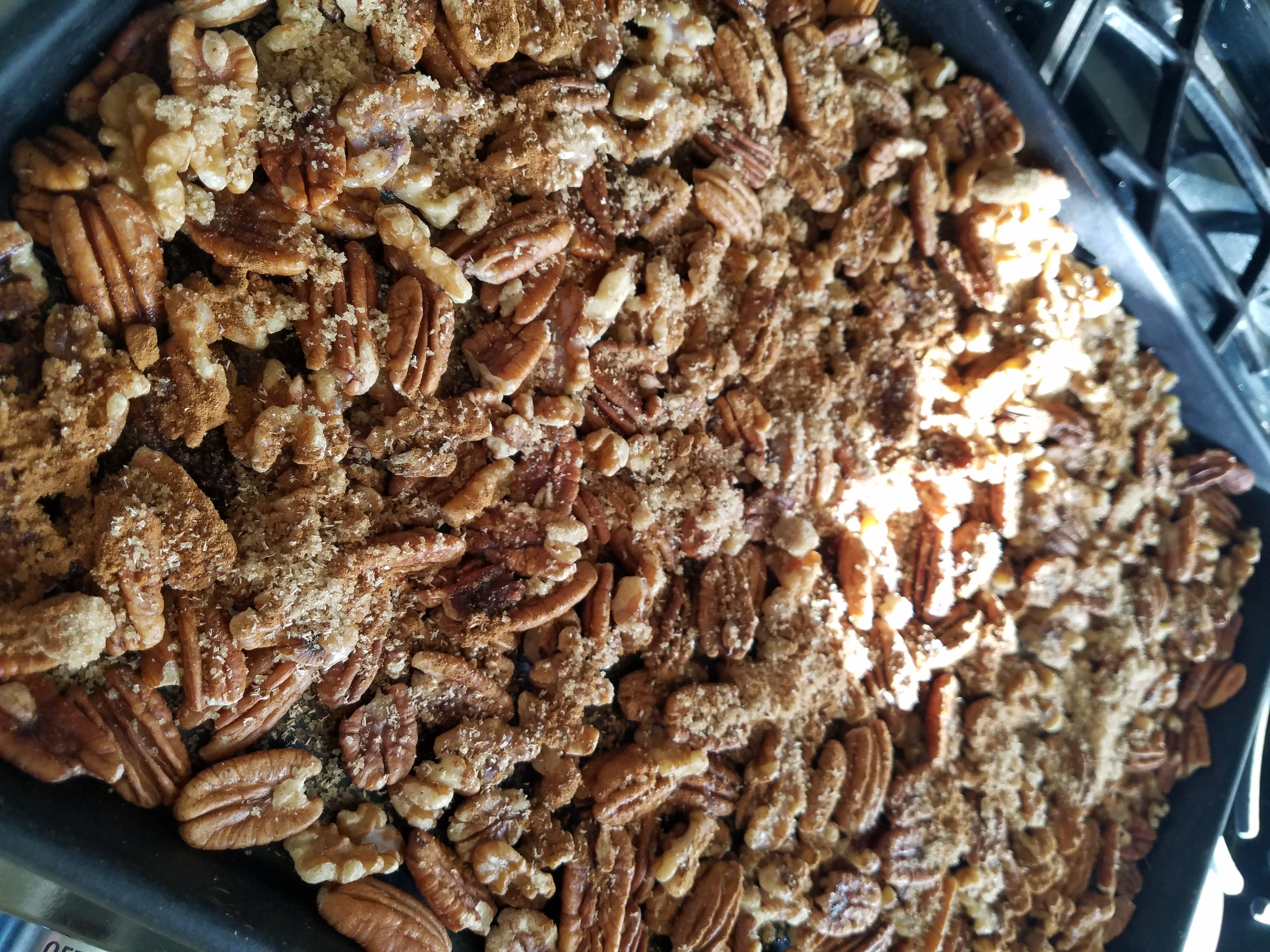 A couple things I changed from the original recipe:  I don't think the coconut oil particularly adds anything.  It's extra fat and calories and doesn't produce much more crispness to the nuts. So I tossed that out.
It also calls for coconut sugar.  I don't stock fancy sugars in my pantry, and plain ol' brown sugar is a great sub.
One detail that takes this recipe  over the top is to use freshly grated nutmeg.  The pre-ground stuff will work, but grinding it yourself makes a huge difference!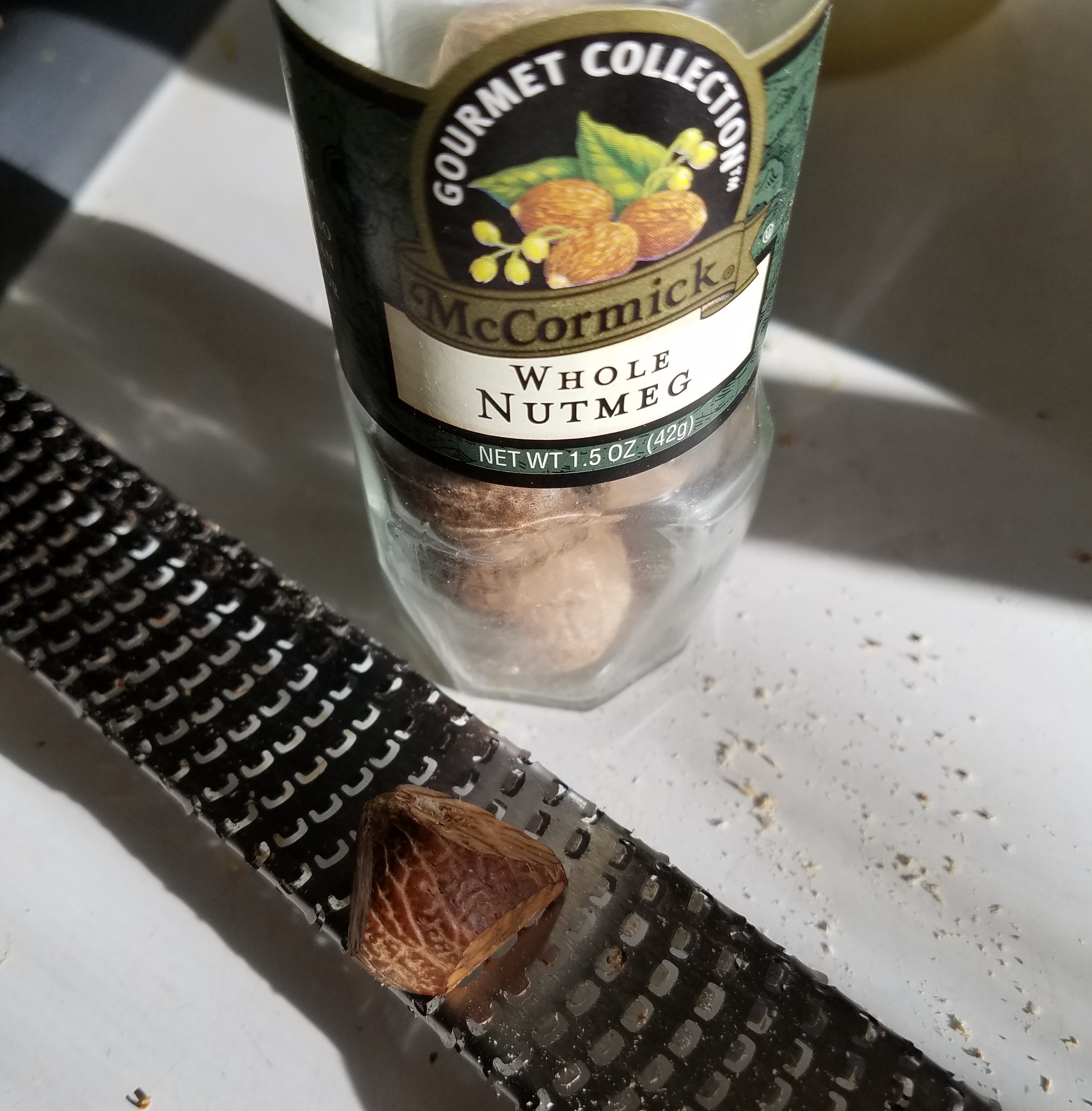 After baking in the oven for about 15 minutes, stirring once, they are ready!  The entire house smells like the holidays.
You might want to remember if you are thinking of giving these as little gifts, you'll have to double or triple the batch.  They are so good that they might not make it into the jar!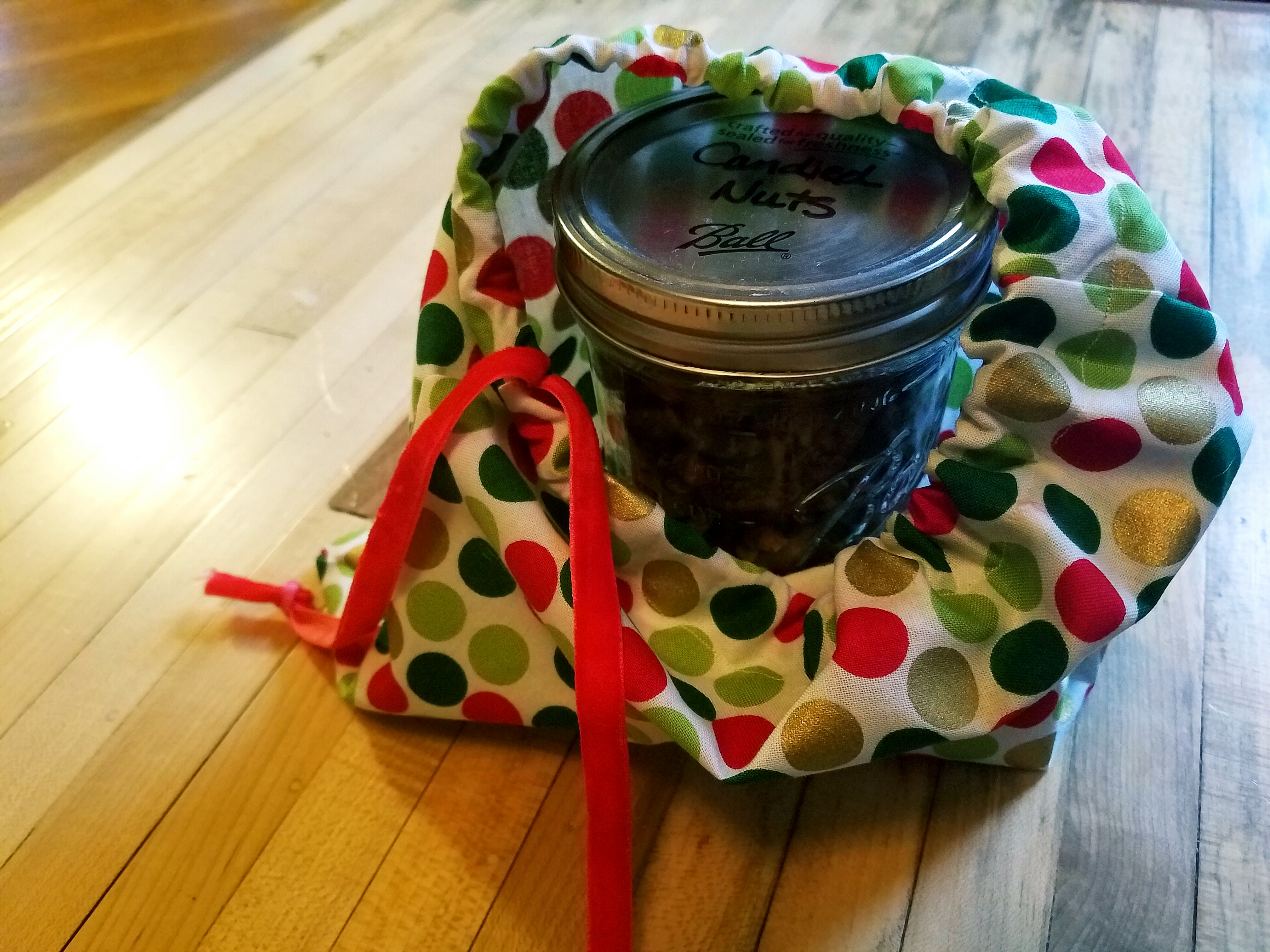 Spiced Candied Nuts
Ingredients
1

cup

100 g raw pecans

1

cup

120 g raw walnuts

2

Tbsp

30 ml maple syrup

2

Tbsp

24 g brown sugar, plus extra for finishing

1

tsp

ground cinnamon

Sprinkle

or more cayenne pepper

Freshly ground nutmeg

about 1/2 tsp

1/4

tsp

sea salt
Instructions
Preheat oven to 350 degrees.

Spread the nuts out on a plain baking sheet or line it with parchment paper.

Drizzle maple syrup over the nuts and sprinkle with remaining ingredients.

Bake for 6 minutes, remove from oven and stir.

Bake for an additional 6-10 minutes or until your entire house is fragrant.

Remove from oven and top with additional syrup and spices to taste.

As they cool, the nuts will become more crisp.

Try not to eat them all straight from the pan!