Yesterday was the longest long run of this marathon cycle training for the Richmond Marathon on November 12.  Twenty-two miles.  That capped off my biggest volume week at just over 82 miles.
I've run 80 miles per week in both of my last two marathons, but this was the best so far.  I feel strong and fresh as opposed to being sore and tired.  It's a good sign.
This particular long run was not yet another Long Slow Distance.  It was a quality workout that had over 8 miles at or faster than marathon pace.  After 10 miles of easy running (in the 8 to 8:30/mile range), I had 8 surges of 90 seconds each at 6:30 pace, with 5-minute "floats" of marathon pace (goal is 6:52) in between, finishing the rest of the run easy.  The goal of this workout is to simulate the pace changes you might have in a race and to keep you running fast when tired.  It is also a great indicator of marathon readiness; if you can nail the floats at goal, you've got a great goal.
I'm proud to say I executed this one perfectly.  My surges averaged out to be 6:26 and my floats 6:51.  Right on the money.  More than any other workout so far, this one that combines length with speed tells me a lot about my fitness and the possibility of achieving my goal.
But it doesn't hurt to get a second opinion. Am I really #richmondready?
Renowned marathon coach Greg McMillian, famous for his running calculators, wrote an article for Competitor Magazine that just happened to pop up on my feed after my run yesterday.  It's called "Six Key Factors to Achieving Your Marathon Goal."
Would I pass McMillan's test?  Let's see.
 1. Stable mileage?  Check.  After a summer mostly staying in the 50 mpw zone, I gradually moved up to the sixties during August, up to the seventies for five weeks through Septmeber, and just crossed over to 80.  I like big mileage and can handle it because the majority of my running is very easy.
2.  Long Runs? Check.  Yesterday's 22-miler was great and I've had two other 20s and two 18s.  One of the twenties was not quite up to speed, but it was only a few seconds off.  "Successful marathoners are usually the ones that not only get in the long, steady runs," McMillan writes, "but they're the ones that recover well in the few days that follow."  I feel zero soreness today, which I'm extra happy about.
3.  Grooving Goal Pace?  Check.  The nice thing about running those faster strides is that in comparison, goal pace felt much more under control.  I'm not going to lie and say it's easy, but it's comfortably hard.
4.  Leg Durability?  Check.  I haven't felt leg soreness in a very long time.  This is a huge difference from past marathon cycles.  It certainly helps that I've eliminated the high-intensity strength training, in favor of simpler body-weight routines.
5.  Fueling?  Check.  I've been really happy with my homemade gels.  No tummy issues and they go down smoothly and easily with a lot less water.  My caffeinated Salted Peanut Butter with a touch of protein was perfect for the back half of yesterday's workout.  The Lemon Cream Pie will also be with me in Richmond.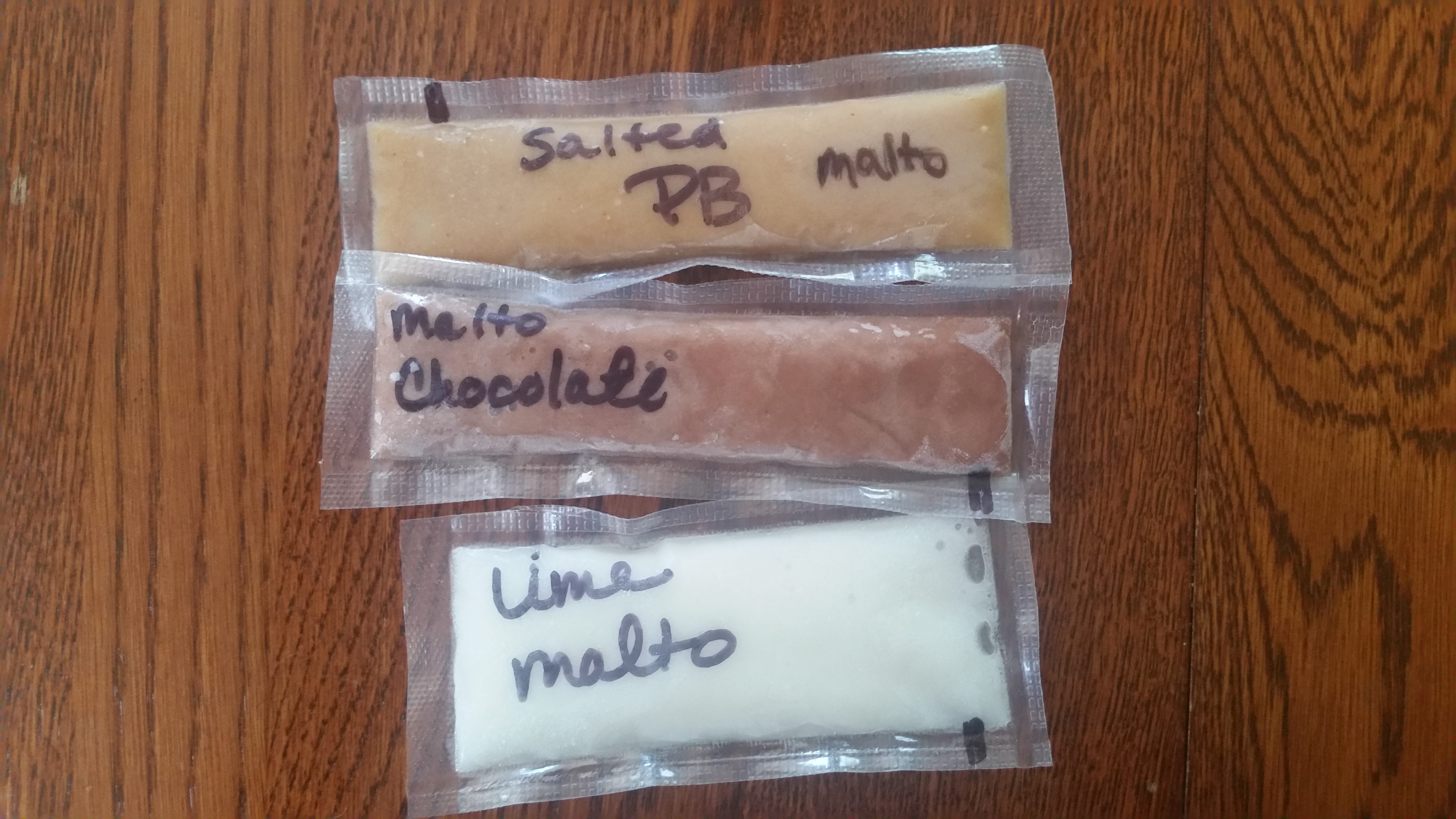 6.  Mental Toughness?  Check.  I earned this one at Boston this year.  Toughing out a PR in less-than-ideal conditions was the hardest race I've had.  I think I'm even better prepared now.
My score: Six out of six!
There's is still a little over a month to go before the race.  I've got a tune-up half marathon along the French Broad River on October 22, which will be another good test of my fitness.
But the big miles are now behind me and I see big breakthroughs ahead.
*top photo of the James River in Richmond, VA courtesy of www.rvanews.com.