As much as I would love to believe that people come to my site to read my sage training advice and chuckle at my endless witticisms, I (sadly) know that's not the main draw.
People want the recipes!
By far the most popular thing I have ever posted is my recipe for DIY Generation UCAN, a sugar-free race fuel made with slow-release carbohydrates that you can mix up in you kitchen for pennies.
So when a reader recently asked if I had a version of the Chocolate Protein UCAN, I decided to rise to the challenge.  I've already posted my chocolate version, but it's naturally low in protein by design.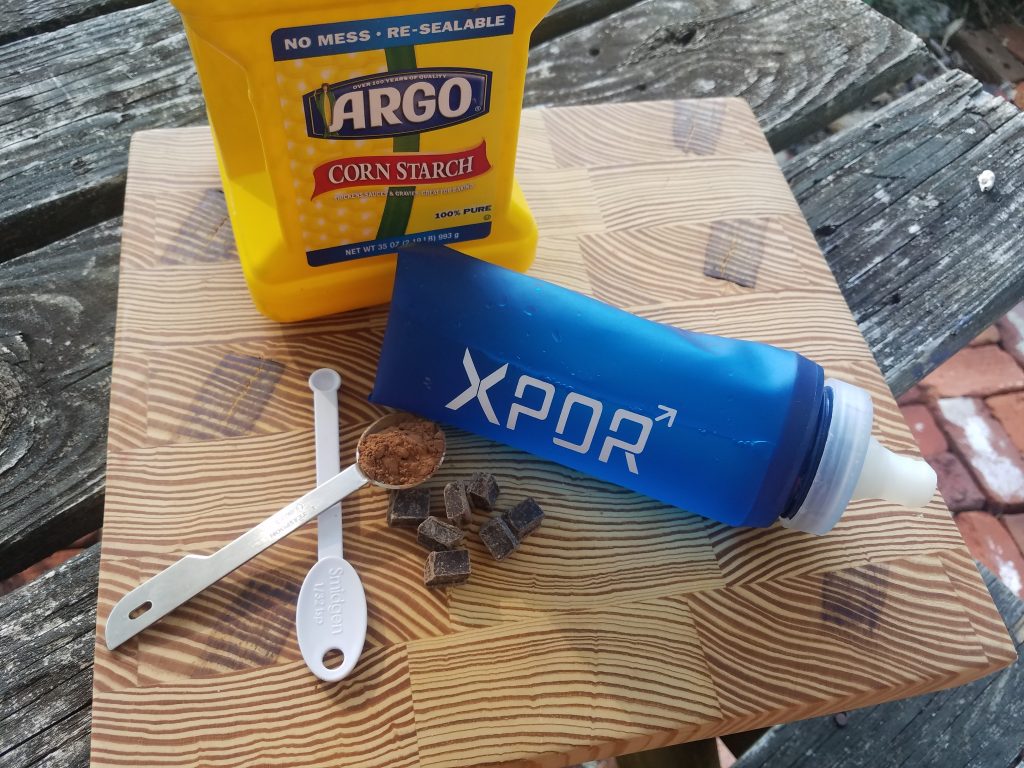 Of course, my version will not contain whey powder (obviously not vegan, but even if I weren't plant-based, I wouldn't recommend it, and here's a few reasons why) xanthan gum (I'm okay with this ingredient, but I don't like thick drinks), or sucralose (an artificial sweetener that definitely should be avoided) like the original contains.
The protein of choice instead is PB Fit Peanut Butter Powder, which makes this a rich peanut butter chocolate flavor.
PB Fit does contain a little sugar, so if you are looking to make this sugar-free, use a defatted peanut butter powder or flour that is sugar-free.
One scoop of UCAN's protein version contains 110 calories for a 30 gram scoop, 18 grams of carbohydrate, 7 grams of protein, and 1 gram of fat.
My version is 122 calories, 19.6 grams of carbs, 7.3 grams of protein, and 1.9 grams of fat.  Mine also includes 354mg sodium, 87.5mg potassium, 4.7% of the RDA of calcium, 5.3% RDA of iron, and a touch of magnesium.
Now I'm not going to lie and tell you this tastes like drinking a luscious chocolate peanut butter milkshake.  But it's still pretty good.
And let's be real:  not even the pricey commercial version can claim that that people are ending their meals with UCAN milkshakes for dessert simply for the scrumptious flavor.
This is performance fuel, not dessert, and it works!
For me, this is far superior to any gel or other race fuel that I have ever tried and keeps me going without the crash!
Let me know what you think!
[mpprecipe-recipe:25]