To improve at a sport that requires little more than a decent pair of shoes, runners tend to find a way to complicate things. From $600 multi-data-point watches, to scientific socks that squeeze the blood out of your calves, to space-age food that could be straight out of an episode of the Jetsons, there is always something new and better and shinier that promises to make you a better runner.
But sometimes simple is better.
Don't get me wrong: I'm addicted to my GPS watch, own lots of compression socks, and eat strange space-age goos on long runs (homemade, of course). But I don't like to rely on packaged food and prefer to make my own.
There are lots of whole-food bars out there and they are undeniably convenient. But they are also incredibly easy to make. One of my favorite bars is LaraBars. Their cashew cookie bar is made of two ingredients: dates and cashews. Throw some dates and cashews in a food processor and shape into bars. Done.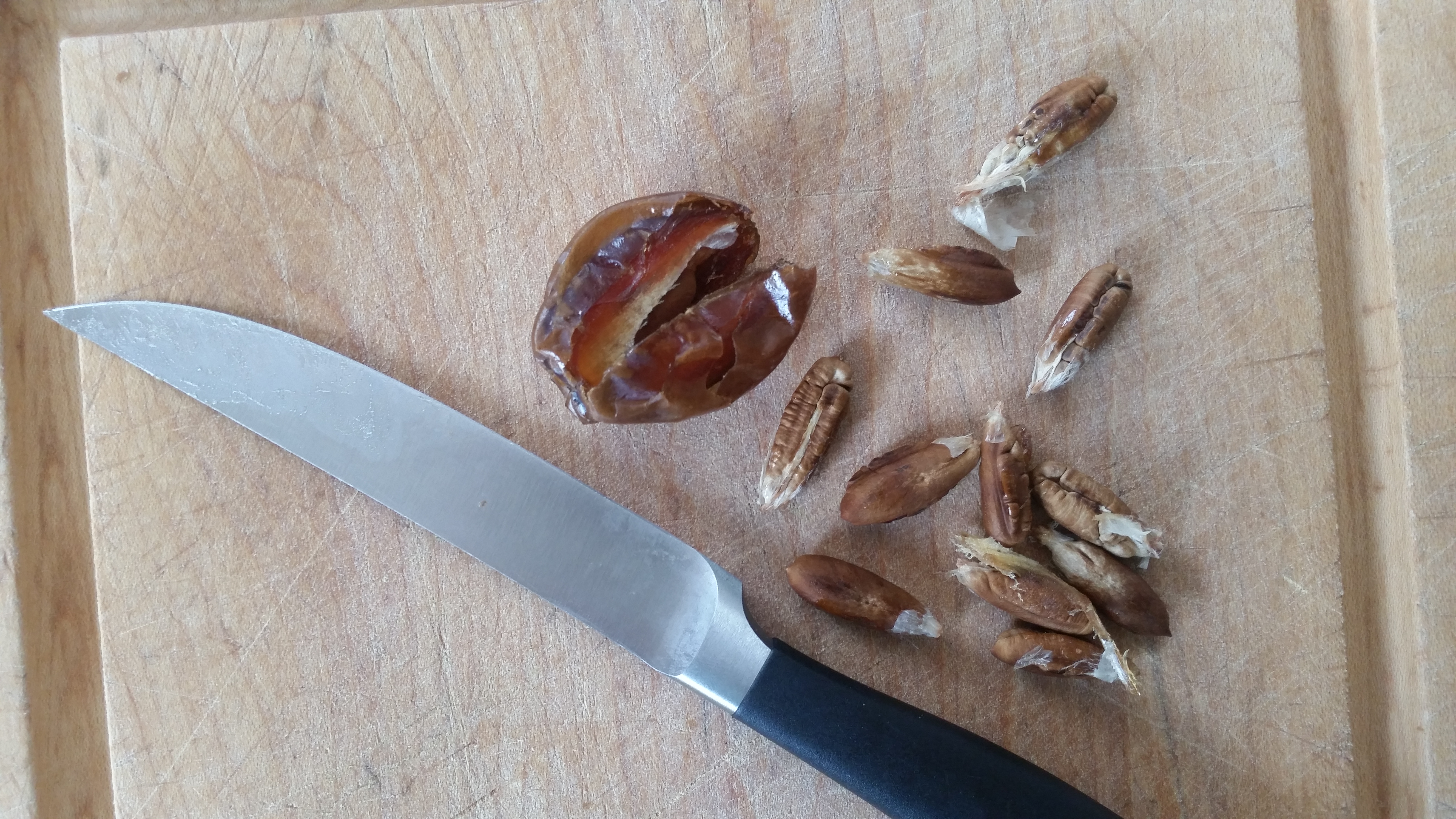 But, of course, as a runner, I need to complicate things a little bit, right? So I came up with a new variation that you can't buy in stores. My motivation? Cheerios. Too many Cheerios, to be more specific. Cheerios were on sale a few weeks ago and I bought several oversized boxes, precisely at the time my kids started not wanting to eat Cheerios anymore. So now we have enough Cheerios to last through the apocalypse and no one will eat them.
Time for a new recipe.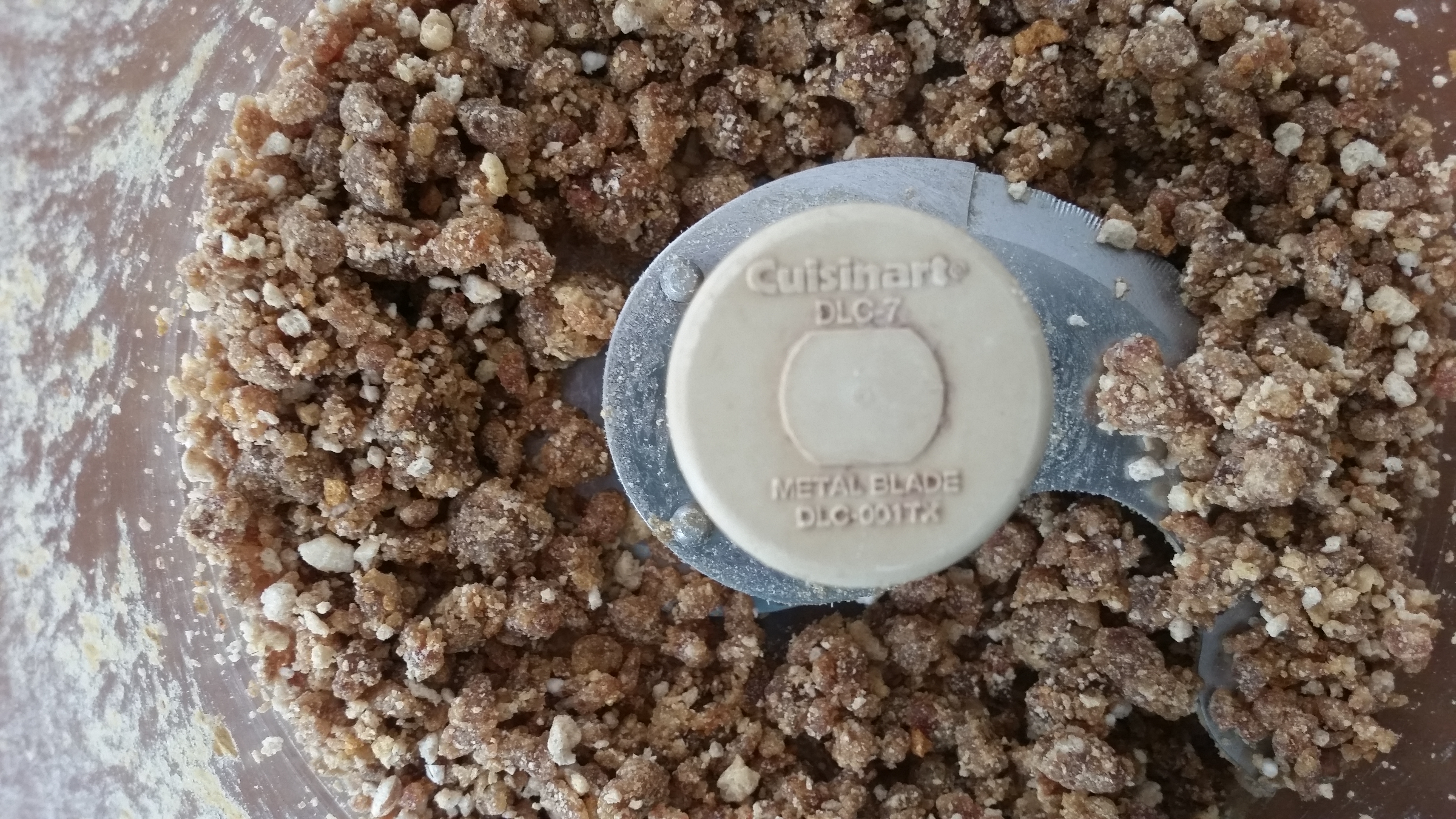 The Cheerios in the homemade LaraBars add a nice little crunch to each bite, not to mention a few vitamins and minerals. The bars are easy, iron-rich, portable, and delicious!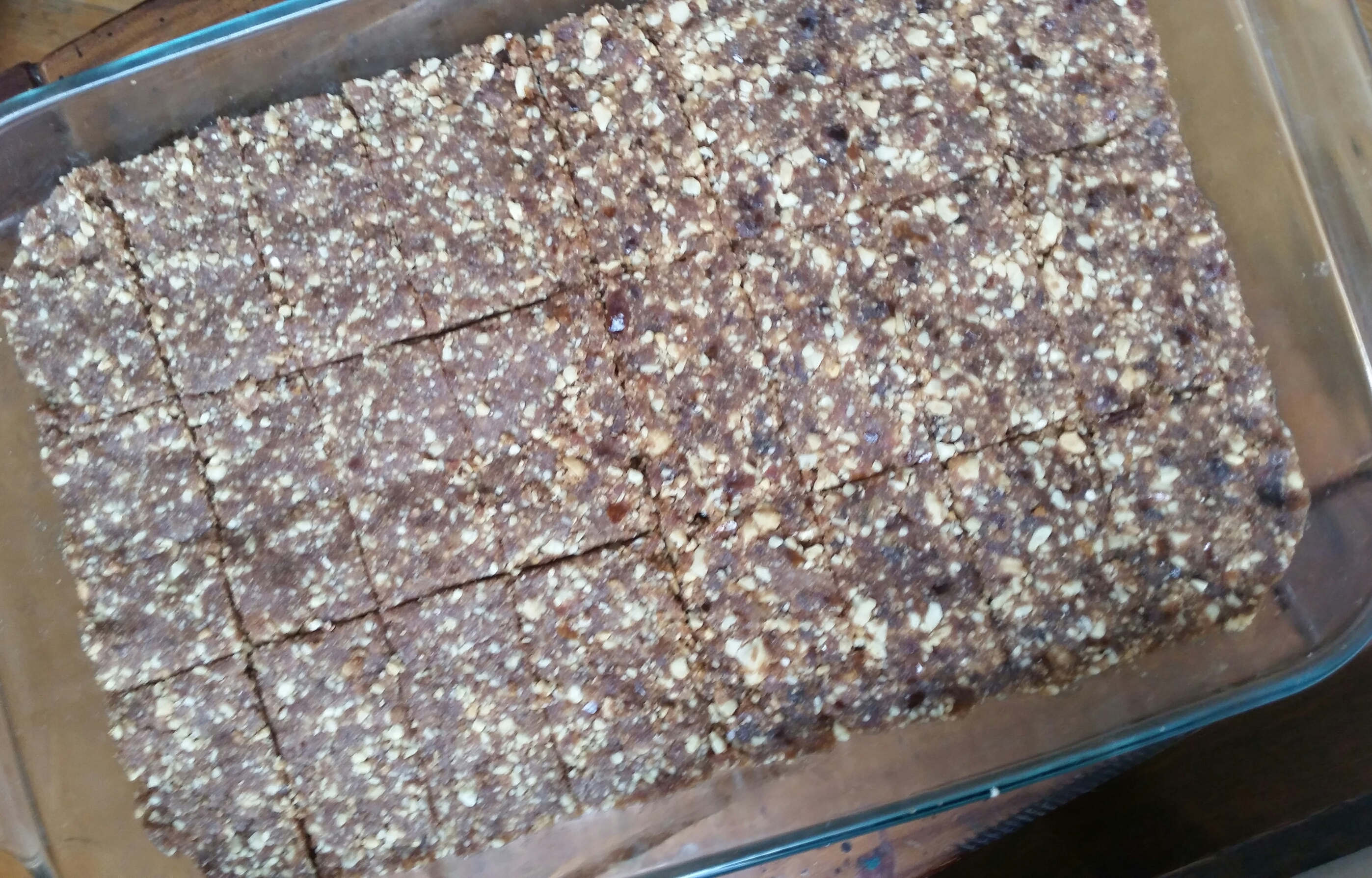 Simple Cereal Bars
Ingredients
10

soft medjool dates

pitted

1

cup

peanuts

cashews, or sunflower seeds

2

cups

dry cereal

1

teaspoon

cocoa powder

1/2

teaspoon

salt

or to taste, more if nuts are unsalted
Instructions
This recipe works best when your dates are soft and squishy. If yours need a little help, soak the pitted dates in hot water for ten minutes, then drain.

Pulse dates in a food processor until they are finely chopped.

Add the remaining ingredients until they become a fine crumble.

Taste and adjust salt, if necessary.

Shape into 12 balls or press firmly into a lightly greased 9x9 inch pan and cut into bars. These can be individually wrapped to take on the go or simply left covered in the pan in the fridge.
Notes
The peanut version with Cheerios has 122 calories, 23.1g carbs, 3.2g fat, 2.5g protein. This is also great for those wanting to increase iron with a whopping 10.3% of RDA!