Even though I believe that when it's hot, there's nothing wrong with baring your belly, sometimes you just want a little coverage without adding warmth. Or when you're at the gym, it's somehow socially unacceptable to work out in an uncovered sports bra (yet fine to wear a bikini to the pool), so a tank top is the obvious choice, but no matter how tiny, they still get drenched in sweat.
So I decided to make one out of athletic mesh.  You know, that old school mesh fabric used on all kinds of sports jerseys.  It's the original breathable technical fabric using the most basic technology–holes.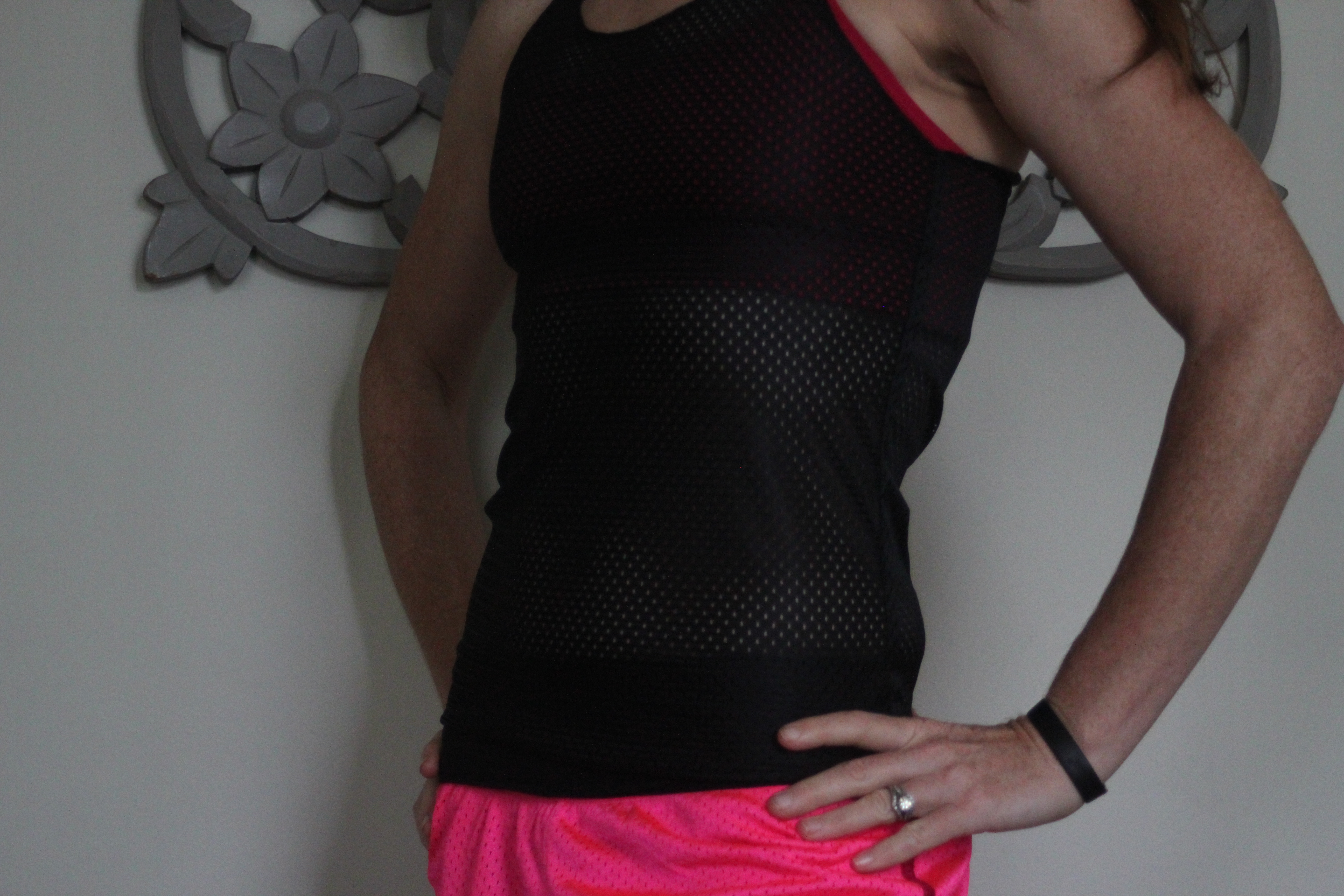 First, I grabbed a tank top that fit me well to make a pattern out of parchment paper, then traced around the old tank onto the paper about a half and inch larger to allow for seams.  You only need to trace half of the front and half of the back since you will cut on folded fabric (you want symmetrical sides). Then cut out your paper.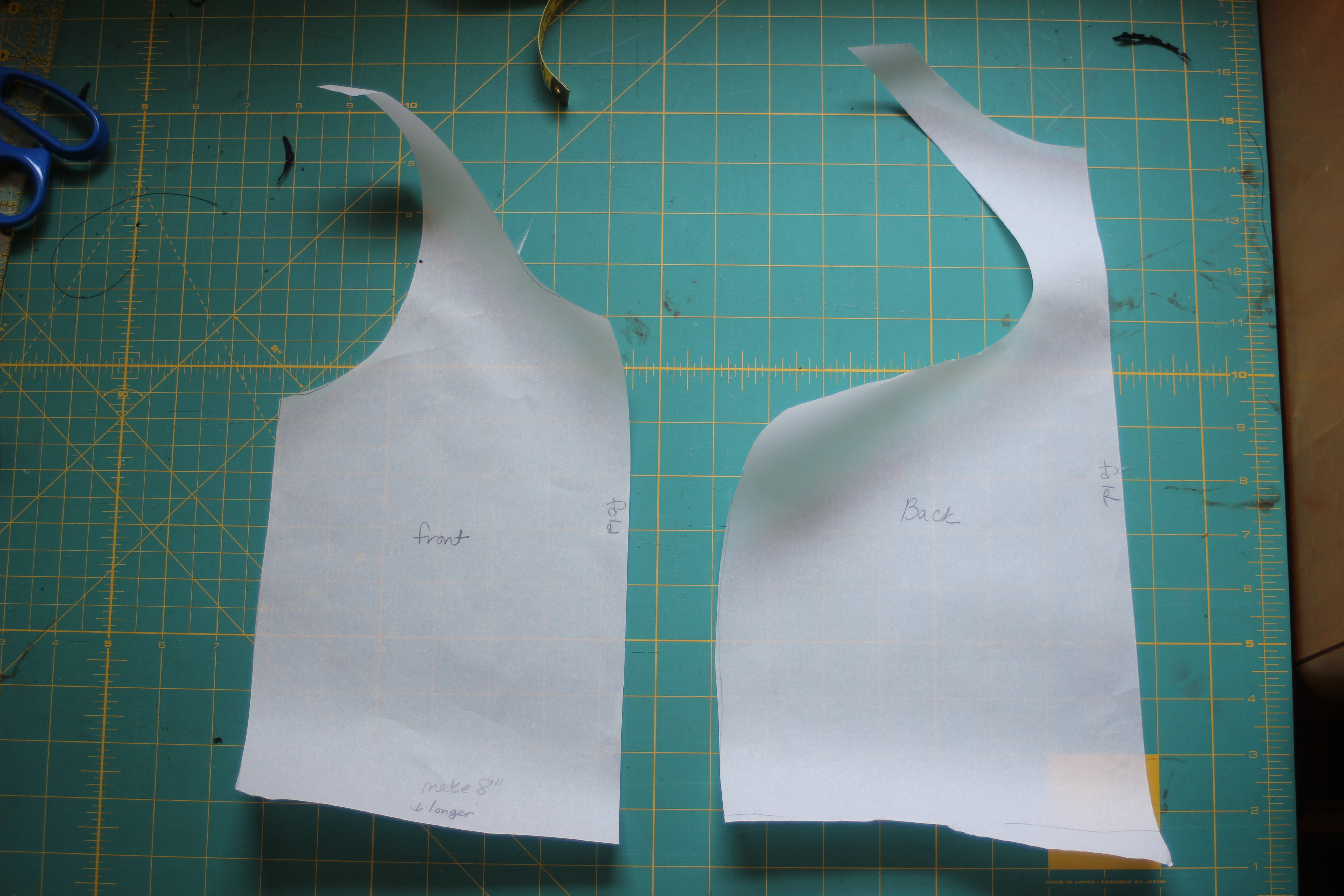 Then pin one half of your template to your folded fabric and cut out your piece.
Once you have the front and back pieces cut out, make sure the shoulder seams line up and are the same width.  Trim if necessary, then sew the seams together using a zig zag stitch.  Then pin and sew the side seams together.  As far as I could tell, there is no right side or wrong side to this kind of mesh so you don't have to worry about that.
To finish the raw edges, I simply folded over the edges and did a basic 3/8 inch hem, still using the zig zag stitch.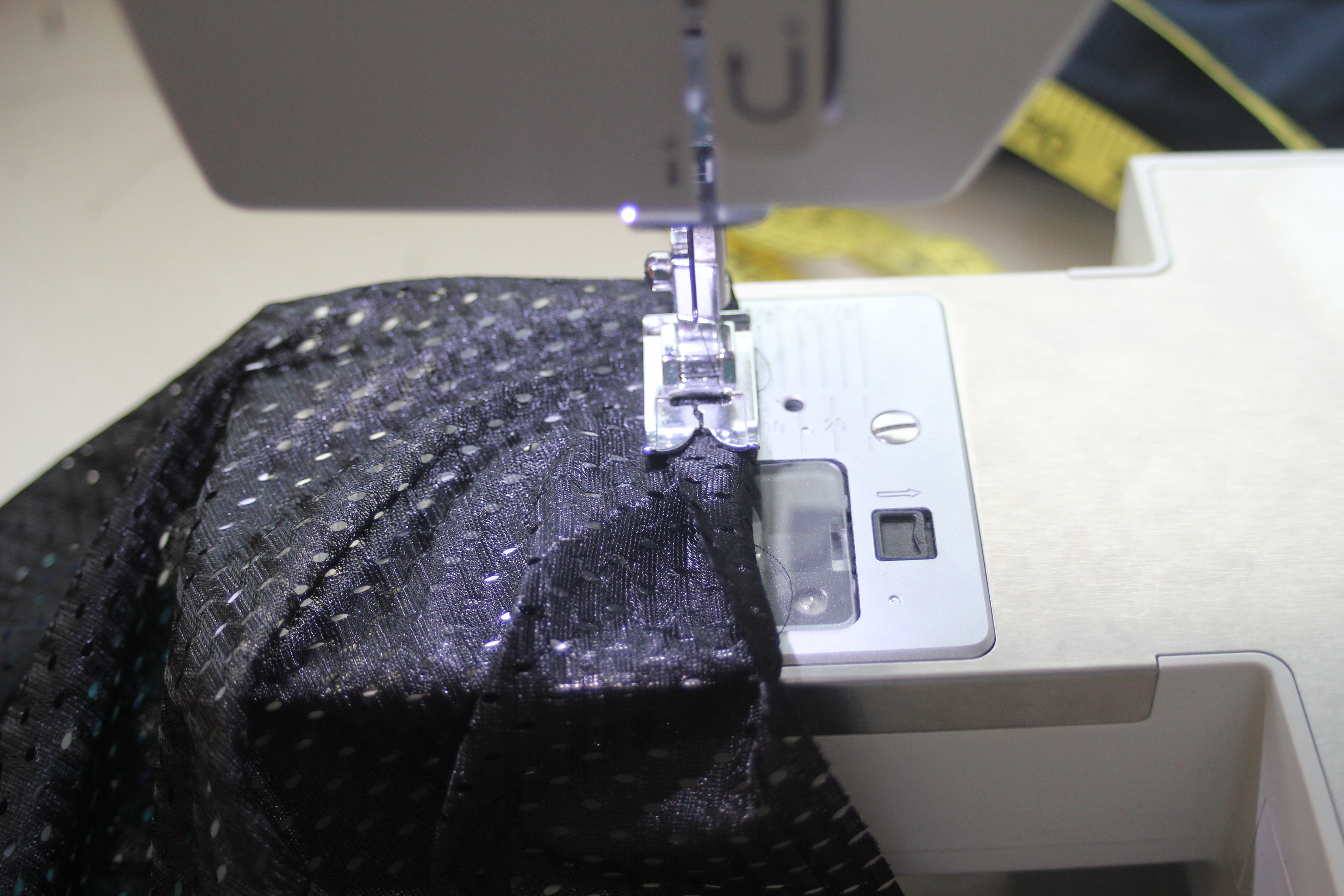 I considered making some bias tape or using some kind of binding for the edges, but I got lazy.  I think the hem worked just fine, but a smooth binding would probably be a touch more comfortable against the skin.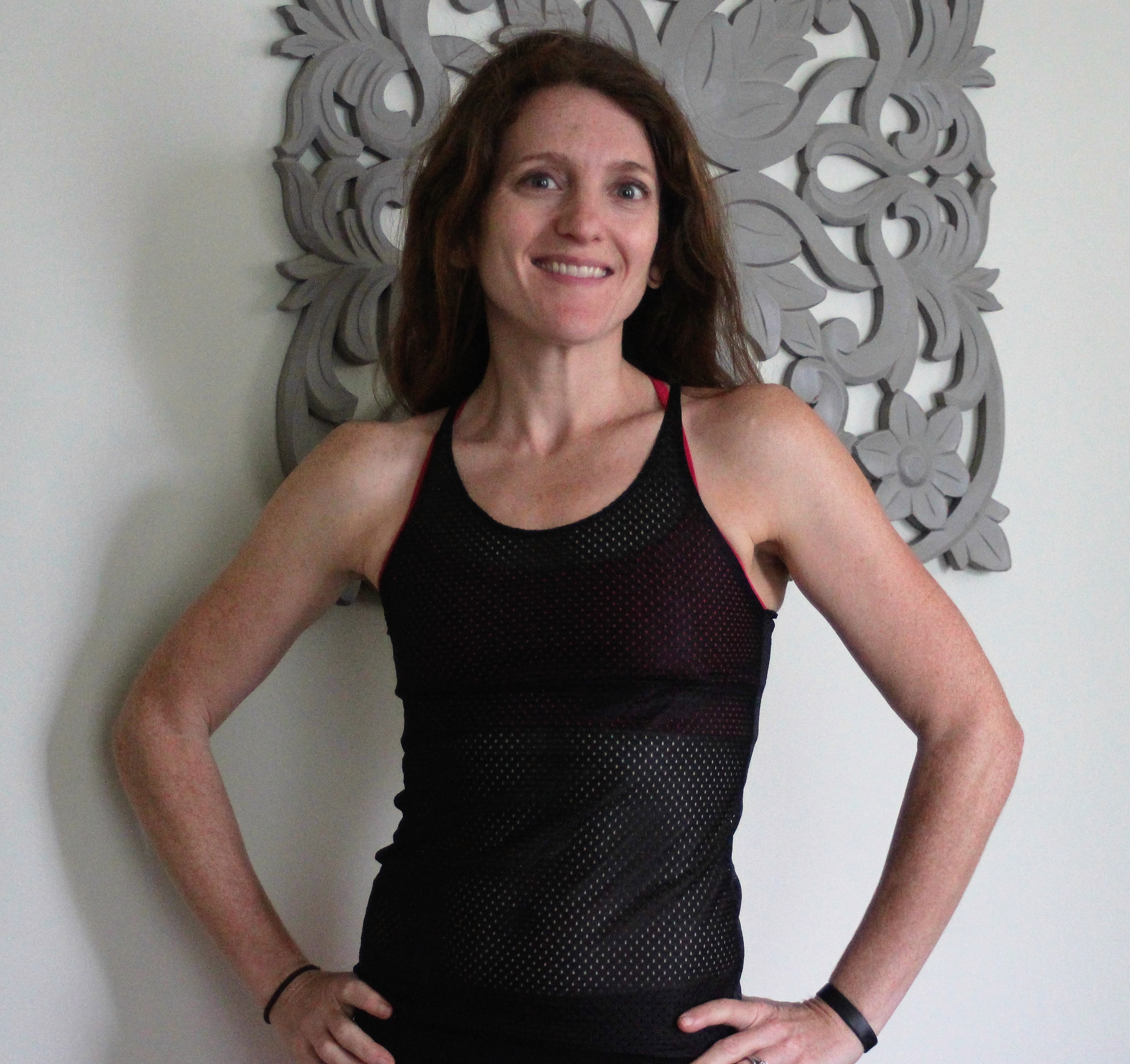 All in all, this tank took less than 30 minutes to make.  I wore it this morning on my easy run and then to the gym for strength class.  I love how you can see the color of my sports bra peeking through, but at first glance it looks like a regular tank.
I'd like to make a flowy-er version next.  This fabric has little to no stretch so even though your skin breathes through the holes, it might be nice allow a full breeze in.
Another idea is to use this fabric over a pair of booty shorts to make a mesh running skirt.  Yeah, it sounds a little weird reading that, but I think I can make it work.  Stay tuned.